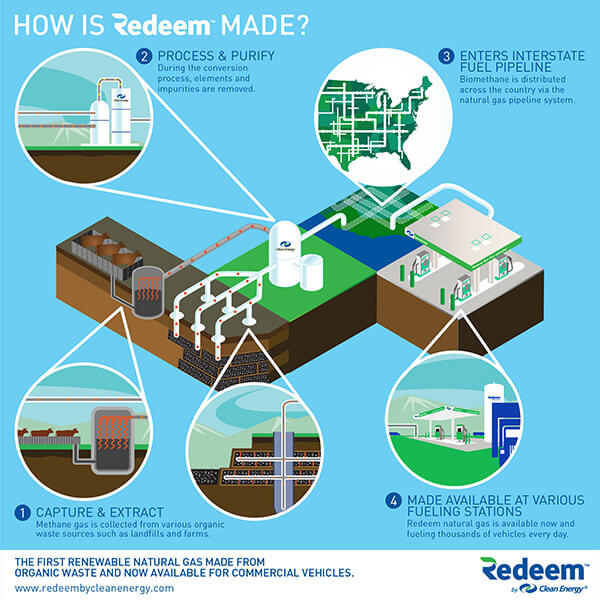 Clean Energy Fuels Corp. has executed a supply agreement with California's Valley Vista Services to power 100 waste collection vehicles with Redeem renewable natural gas (RNG) for an anticipated total of 1.3 million GGEs annually.
Valley Vista Services will offer Redeem at a private/public compressed natural gas (CNG) fueling station at its headquarters in the City of Industry, Calif. The station will dispense an anticipated 1 million GGEs of Redeem annually.
In addition, Valley Vista built a transfer station earlier this year in Pomona, Calif., that has a new public-access, fast-fill CNG station and will dispense an anticipated 300,000 GGEs of Redeem annually.
Both contracts are for three years.
According to Clean Energy, Redeem was the first commercially available RNG vehicle fuel. It is derived from capturing biogenic methane that is naturally generated by the decomposition of organic landfill and agricultural waste. Citing estimates from the California Air Resources Board, Clean Energy says Redeem enables at least a 70% reduction in carbon emissions when displacing diesel or gasoline.