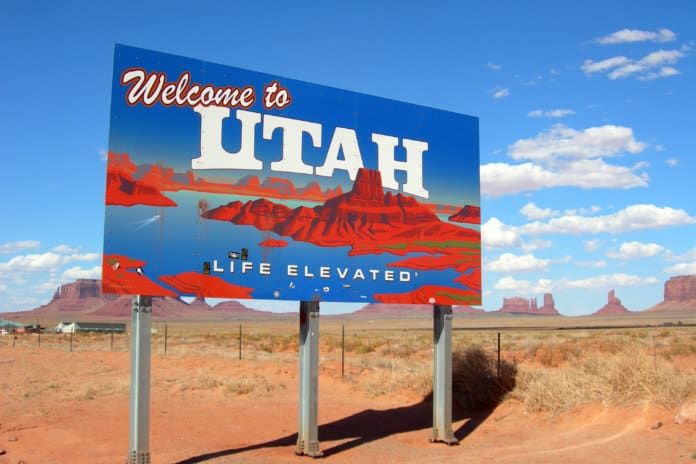 On Wednesday, officials from utility Rocky Mountain Power (RMP), Summit County and Salt Lake City joined Utah Lt. Gov. Spencer Cox to celebrate the installation of two new electric vehicle (EV) fast-charging stations in Kimball Junction with a ribbon-cutting event.
According to RMP, the installation is part of the utility's Live Electric campaign to improve air quality between Salt Lake City and Park City, and the opening of the two new stations coincides with the launch of RMP's clean ride-hailing program, designed to encourage EV adoption by Uber and Lyft drivers.
"The goal of the Live Electric campaign is to incentivize the move toward electric vehicles, and the installation of these charging stations is one way of doing that," said Cindy Crane, president and CEO of RMP. "We're working hard to put in place the policies and infrastructure needed to support 50,000 more electric cars on Utah roads in the next 10 years. Doing so will drastically improve our air quality — and, ultimately, our quality of life."
According to RMP, its new ride-hailing program ensures Uber and Lyft drivers have public access to fast-charging at key locations between Salt Lake City and Park City. Drivers will now be able to recharge their vehicles in just minutes while waiting for riders. The program also includes facilitating low-cost options for drivers considering leasing or buying EVs.
"Uber seeks to build a more sustainable future of mobility by moving more people with more efficient vehicles and trips. Uber can offer new, market-driven tools to help advance EV adoption, and we are excited about bringing these benefits to drivers, riders and cities," said Craig Hulse, public affairs manager for Uber Utah. "With Forth Mobility and Rocky Mountain Power making this investment in fast-charging stations available to Uber EV drivers, clean transportation options will be more available than ever."
RMP's Live Electric campaign will install more than 700 stations in the Intermountain West region over the next three years. According to the Salt Lake City-based utility, which serves over 1.1 million homes and businesses in Utah, Wyoming and Idaho, the majority of the stations will be installed in Utah along major corridors and will provide the infrastructure needed to encourage drivers to make the switch to more sustainable EV options, while still allowing them to travel freely.
"Summit County is excited to partner with Rocky Mountain Power for the common goal of improving Utah's air quality," said Summit County Council Chair Kim Carson. "These chargers are critical to increasing the use of electric vehicles by the county, by ride-sharing programs, and for public transportation in the Salt Lake and Summit County areas, and we're excited for the benefits they will offer."
More information on RMP's Live Electric campaign is available here.
Photo source