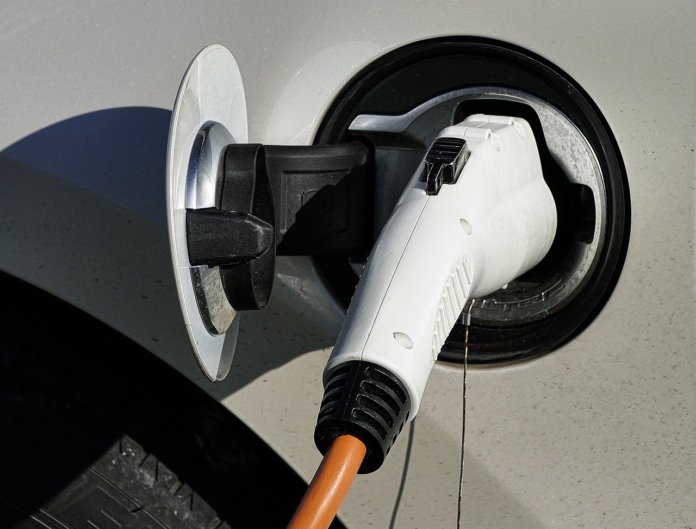 To help accelerate the adoption of electric vehicles (EVs) in California, utility Pacific Gas and Electric Co. (PG&E) has launched its new EV Charge Network program. Partnering with business customers and EV charging companies, PG&E will install 7,500 EV chargers at condominiums, apartment buildings and workplaces across Northern and Central California, including at sites in disadvantaged communities.
Interested business customers can learn more and apply for the program now at pge.com/evchargenetwork. To date, the utility notes, more than 500 customers have expressed interest in the program. In the first quarter of this year, PG&E will begin installing new EV chargers in partnership with business customers, including at the first participating customer, Merced College.
"Merced College's Los Banos Campus is excited to partner with PG&E on their new EV Charge Network program, which promotes the sustainability goals of our district. We are committed to doing our part to reduce [greenhouse-gas (GHG)] emissions in California and also look forward to providing increased access for future electric vehicle users," comments Joe Allison, vice president of administrative services at Merced College.
Increasing Clean Transportation in California
According to PG&E, transportation is the single largest contributor to GHG emissions in California, and expanding access to EVs is essential to increasing clean air and reducing GHG emissions in the state. The electricity fueling EVs in California comes from one of the cleanest energy mixes in the country; for example, nearly 70% of the electricity PG&E delivers to customers is from GHG-free resources, such as wind and solar.
However, the utility says that although EV adoption continues to grow in California, one of the biggest barriers remains – the lack of available places to charge. PG&E's EV Charge Network will support the adoption of EVs by increasing access to charging in locations where it has traditionally been limited and where cars often sit for longer periods of time, like workplaces and apartment buildings.
"California continues to lead the nation in the fight against climate change, and clean transportation is critical to building our sustainable energy future. One in five electric vehicles in the United States plug into PG&E's clean energy grid. Through this new program, we can help even more of our customers feel confident using electric vehicles, thereby helping the state and our communities meet their clean air and greenhouse-gas emission reduction goals," says Geisha Williams, CEO and president of PG&E Corp.
PG&E says its EV Charge Network program will pay for and build the infrastructure from the electric grid to the charger. Additionally, PG&E will offset a portion of the charger cost for all participating customers, based on the site and location.
Details of the program include the following:
Partnering with EV charging companies, PG&E will install 7,500 Level 2 charging stations at business customer sites, including condominiums, apartment buildings and workplaces across Northern and Central California;
To increase EV charging access to more customers, at least 15% of the chargers will be installed in disadvantaged communities;
The three-year program officially starts in 2018 and continues through 2020, with a budget of $130 million;
All site hosts can choose to own their charging equipment. PG&E can own and maintain up to 35% of the total (up to 2,625 out of 7,500) at workplaces in disadvantaged communities and apartment buildings or condominiums;
Customer sites can choose chargers from a list of pre-qualified vendors that meet quality and safety standards. A list of the pre-qualified vendors can be found here.
Committed to increasing adoption of clean vehicles in the state, PG&E says it continues its efforts to make it easier for customers to make the switch to EVs. Online resources help customers driving EVs learn more and determine which rate plan makes sense for them. On PG&E's residential EV rate plans, customers pay the equivalent of $1.20 per gallon to charge their vehicle overnight, according to the utility.
EV drivers who are PG&E residential electric customers can also apply for the Clean Fuel Rebate, a one-time rebate of $500 rewarding them for using electricity as a clean transportation fuel. The rebate is part of California's statewide Low Carbon Fuel Standard initiative, which aims to reduce transportation-related GHG emissions by encouraging the adoption of clean fuels like electricity.