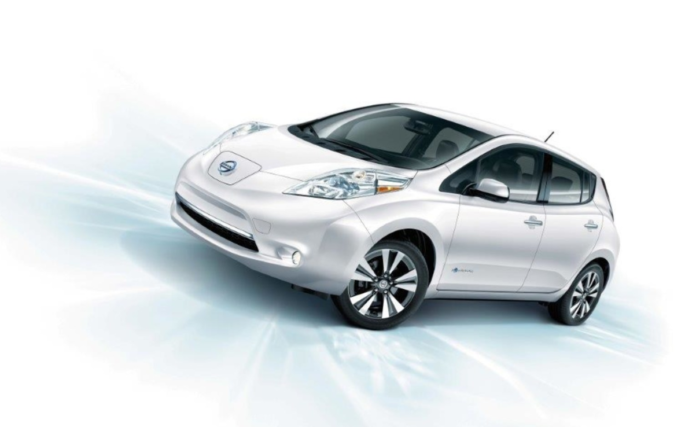 Jersey Central Power & Light (JCP&L), a subsidiary of FirstEnergy Corp. that serves 1.1 million New Jersey customers, says it is offering a special rebate on the purchase of a 2017 all-electric Nissan LEAF.
According to JCP&L, its customers can save $10,000 off the price of a 2017 Nissan LEAF simply by showing their electric bill and a copy of the official program flyer to a participating Nissan dealership.
As reported, the special rebate offer is available from Nissan North America Inc., until Sept. 30, 2017, or while supplies last, for all three Nissan LEAF trim models. With a list price ranging from $30,000 to $36,000, customers have the potential to save about one-third off the price of a Nissan LEAF simply by being a JCP&L customer.
In addition, the purchaser could qualify for up to $7,500 in federal electric vehicle tax credits, and the New Jersey Sales and Use Tax Act provides a tax exemption for qualified zero-emission vehicles.
"Electric vehicles are becoming more popular as people recognize the environmental and sustainability benefits they offer," says Jim Fakult, president of JCP&L. "This rebate from Nissan is designed to help get even more of these environmentally friendly vehicles on the road."
The company goes on to note that an all-electric Nissan LEAF boasts an up-to-107-mile range, depending on driving conditions; offers a real-time information display about battery range and driving efficiency; and operates virtually silently at low speeds and on the highway.
"We're dedicated to the mass-adoption of electric vehicles, or EVs, in the United States, and JCP&L's program shows that it's interested in supporting EVs as well," says Brian Maragno, director of electric vehicle marketing and sales strategy for Nissan North America. "Incentive programs like these help continue the positive momentum of EVs while providing a lower cost of entry for interested buyers."