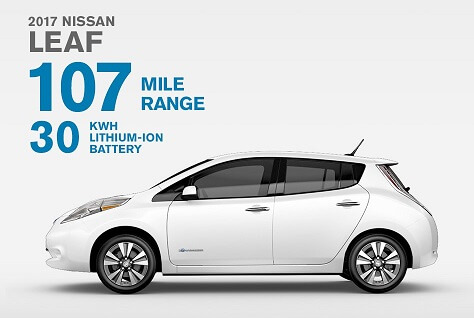 New Jersey-based electric utility PSE&G is partnering with Nissan USA to offer customers a $10,000 rebate off the MSRP of the 2017 all-electric LEAF.
The promotion is open to customers of PSE&G and is available through Sept. 30, 2017, or until 2017 LEAFs are out of stock, whichever occurs first.
In addition to the $10,000 Nissan rebate off the MSRP, customers could be eligible for a $7,500 federal tax credit. Also, the sale of all-electric cars, such as the 2017 LEAF, is not subject to sales tax in New Jersey.
"Electric car owners – of all models – are the most satisfied car owners in America," says Tim Eustace, chairman of the New Jersey Assembly Environmental Committee. "As a LEAF owner for more than five years, I urge customers of PSE&G to consider if now might be a good time to see if a LEAF, or another electric car model, might be right for them."
The 2017 LEAF gets an average 107 miles per charge, according to Nissan.
For more information, visit pseg.com/goelectric.