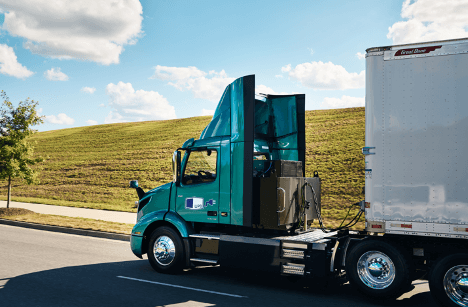 Utah PaperBox is taking delivery of a Class 8 battery-electric Volvo VNR Electric truck, becoming the first company in Utah to deploy the truck model. The Volvo VNR Electric is also the first such truck in Utah PaperBox's fleet.
The six-battery configuration Volvo VNR Electric offers a range of up to 275 miles, enabling the company to service its high-traffic delivery routes between Provo, Ogden and Salt Lake City, Utah.
Designed as a zero-tailpipe emission solution for fleet operators supporting local and regional distribution, the Volvo VNR Electric truck excels in torque and performance, especially in the heavy-idling, stop-and-go nature of urban goods movement. The Volvo VNR Electric model also reduces heat, noise and vibrations, allowing for a clean and comfortable experience for drivers.
Charging infrastructure for the truck is expected to be installed this month. The 150 kW chargers will provide the Volvo VNR Electric truck with an 80% charge in about 90 minutes and will utilize existing solar power to avoid off-peak costs for charging from the grid.
Utah PaperBox purchased the vehicle through the Utah Clean Diesel Program, an incentive offered through the Utah Department of Environmental Quality to offset costs for clean fleet transition. The funding program required the company to dispose of one of its Class 8 diesel trucks to be replaced with an electric truck.
The company worked with Mountain West Truck Center to identify the ideal Volvo VNR Electric configuration to ensure the truck would support both urban traffic in Salt Lake City and the rugged mountain terrain on its delivery routes. The dealership also provided driver training to optimize the range of the Volvo VNR Electric, including instructions on how to leverage regenerative braking benefits to add power back to the battery.
The Salt Lake City-based dealership is in the final phase to become the state's first Volvo Trucks Certified EV Dealer.