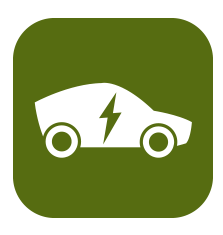 UQM Technologies Inc., a developer and manufacturer of power-dense, high-efficiency electric motors, generators, power electronic controllers and fuel cell compressors, has signed a development agreement with Meritor Inc., located in Troy, Mich., to jointly develop full-electric axle systems targeting the medium- and heavy-duty commercial vehicle market.
According to UQM, the development program is expected to last for two-and-a-half years. Per the alliance, the components will be combined with UQM's motor and inverter technology and hardware to create the Meritor and UQM Electric Axle System (MUQM Electric Axles) for the medium- and heavy-duty commercial vehicle markets.
The company expects the system to allow customers in the electric vehicle commercial markets to improve on component packaging requirements, realize cost savings from integration and increase vehicle performance.
"We are excited to align ourselves with Meritor to address the commercial market from a new vantage point. This allows UQM to focus on design and development and, in turn, approach the market as a Tier 2 supplier with a proven Tier 1 OEM," says Joe Mitchell, president and CEO of UQM. "We believe this relationship gives Meritor the opportunity to become a leading supplier of E-axles using UQM's technology, allowing customers to benefit from integrated solutions that drive cost savings in the long term."
The companies anticipate that prototypes will be ready by early fall.