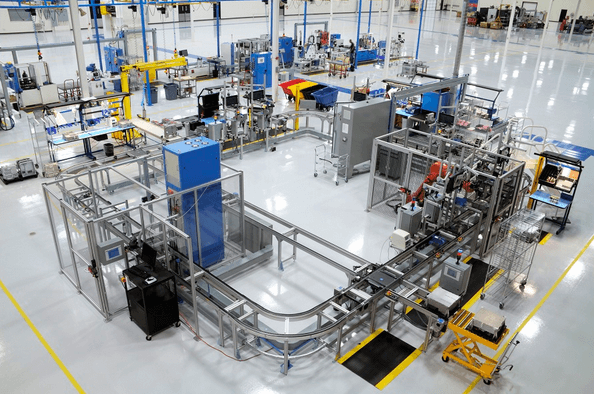 UQM Technologies Inc., a Longmont, Colo.-based developer and manufacturer of power-dense, high-efficiency electric motors, generators, power electronic controllers and fuel cell compressors, has announced today that a European OEM will conduct a pilot trial of its full electric drivetrain solution, the PowerPhase DT.
According to UQM, the OEM will be running two of the DT systems for evaluation, with the long-term goal of an all-electric transit bus production program.
The company says the UQM drivetrain in the PowerPhase DT provides a greater speed and torque range than direct-drive systems, allowing smaller electric motors to drive large vehicles. Further, the UQM electric drivetrain system also allows for improved packaging, greater efficiency, greater payload capacity and lower cost when compared with direct-drive or single-speed drivetrain strategies.
As battery costs rapidly decrease, heavy-duty commercial and transit markets see the economic potential of electric drive vehicles compared with large diesel engines and multi-speed transmissions. Fuel savings of pure electric vehicles (>20 mpg equivalent) compared with traditional diesel (4 mpg) and hybrid systems (6 mpg) are enough to quickly recover the investment in an electric drive.
"With recent announcements in Europe and other markets about closing city centers to internal combustion and transitioning towards EV, we see the transit bus market as a key element to this important change," says Joe Mitchell, president and CEO of UQM.
"After considerable success in the U.S. market with our customer Proterra, we are now bringing our technology to Europe, with the potential for volume production contracts. This is the clean, quiet, efficient and affordable solution for electric and range-extended electric buses," he says.
The UQM PowerPhase DT pairs any of UQM's PowerPhase HD propulsion systems with Eaton's two-speed transmission and Pi Innovo's transmission control unit. All combined, this is a bolt-on, fully electric drivetrain system. This turnkey approach allows customers in the medium- and heavy-duty EV commercial markets to achieve increased performance in areas of gradability, acceleration and efficiency.
The UQM drivetrain also addresses the need for full transmission EV systems, as enhanced performance and efficiency requirements are mandated by customer drive cycles, battery costs and stringent environmental regulations.