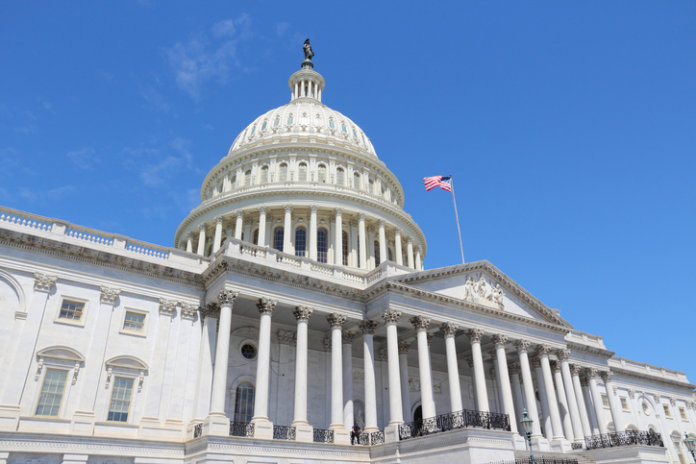 U.S. Sens. Gary Peters, D-Mich.; Lamar Alexander, R-Tenn.; and Debbie Stabenow, D-Mich., have reintroduced the bipartisan Vehicle Innovation Act, a bill to encourage investments in research and development (R&D) of clean vehicle and advanced safety technologies to increase fuel efficiency and reduce the nation's dependence on foreign oil.
In the 114th Congress, the senators introduced similar legislation, which was approved by the U.S. Senate as part of a broader package known as the Energy Policy Modernization Act. However, the energy package ultimately failed to pass after the House of Representatives and Senate couldn't reach a settlement regarding different versions of it.
"Michigan and the United States are leading the way in developing innovative technologies that will make the next generation of cars and trucks safer and more efficient than ever before," says Peters. "This bipartisan bill will help ensure that American manufacturers remain internationally competitive by encouraging the development of cutting-edge clean vehicle technologies that improve fuel efficiency, save consumers money and help support American jobs."
According to the senators, the Vehicle Innovation Act would strengthen and streamline the U.S. Department of Energy's (DOE) Vehicle Technologies Office, which promotes public-private partnerships to conduct technology-neutral R&D on a diverse range of new technologies to improve fuel efficiency in light-, medium- and heavy-duty vehicles. Potential technologies include natural gas refueling and electric vehicle charging, among others.
The senators say the legislation also authorizes critical resources for the Vehicle Technologies Office to encourage research, including $313.6 million in funding for the fiscal-year 2018, and a 4% increase to each year after that through 2022, to ensure steady funding is available to help manufacturers keep pace with emerging advanced technologies that have the potential to reduce fuel costs in the national vehicle fleet.
"The Department of Energy's research to make cars and trucks more fuel efficient, to improve electric vehicles and batteries and to develop alternative fuels will benefit Tennessee's auto industry which supports jobs in 86 of our 95 counties," says Alexander. "More than one-third of Tennessee manufacturing jobs are auto-related, and investment in new vehicle technologies will continue to attract good-paying jobs to Tennessee."
Legislation supporters include the Motor and Equipment Manufacturers Association, the Auto Alliance, UAW, the BlueGreen Alliance, and NTEA – The Association for the Work Truck Industry.
"Automakers are focused on the deployment of advanced technology and alternative fuel vehicles to help address our nation's energy security and environmental concerns," says Mitch Bainwol, Auto Alliance president and CEO. "This legislation will help ensure that our industry partners throughout the vast automotive supply chain are supported in the research on and development of these advanced technologies."
"Vocational truck users are at the forefront of integrating advanced technologies and alternative fuels, but the future will require greater advances," adds Steve Carey, executive director with NTEA – The Association for the Work Truck Industry. "This legislation will help industry partner with government to accomplish the goals of a cleaner and more efficient work truck industry."