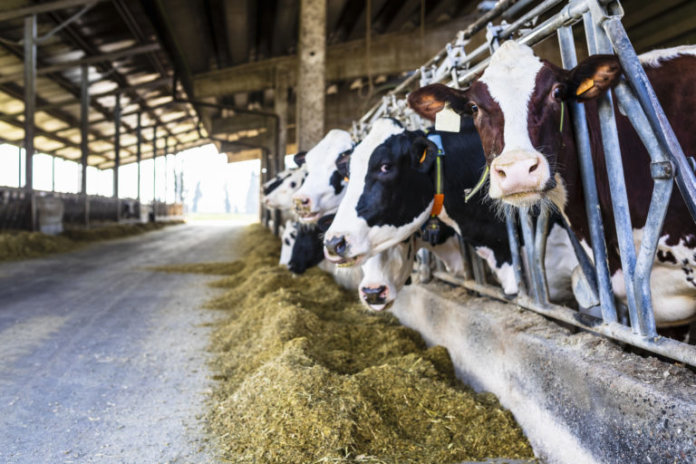 U.S. Gain, a vertically integrated renewable natural gas (RNG) supplier, plans to continue expanding its investments in the dairy industry.
With its corporate headquarters surrounded by dairy farms, U.S. Gain is familiar with the benefits the agricultural industry provides the local economy. However, U.S. Gain's president, Mike Koel, never thought his business would be investing in these farms to produce alternative fuel. With partnerships in 12 dairy farms and growing, the company says it is especially honored to see these farms profit from RNG production.
RNG is an alternative fuel produced by capturing methane from agricultural waste, wastewater, landfills and food waste. Gas from these sources is cleaned and conditioned to meet pipeline standards, and it is then dispensed through natural gas fueling stations and used as a carbon-negative fuel.
"Dairy digesters harvest methane, which is 80 percent more potent than CO2, and prevent greenhouse gases from otherwise escaping into the atmosphere," Koel explains. "They also reduce odor by 50 percent and kill harmful bacteria such as E.coli."
Citing the U.S. Environmental Protection Agency, the company says transportation-related emissions comprise nearly half of the nation's greenhouse-gas emissions, which can be reduced by up to 125% when RNG is used for transportation fuel instead of diesel.
In addition, when used in transportation, RNG generates federal and regional financial credits under the Renewable Fuel Standard, California Low Carbon Fuel Standard and Oregon Clean Fuels Program.
Credit programs have offered U.S. Gain the opportunity to diversify and become a vertically integrated RNG supplier, the company says. By pairing investment in agricultural RNG development with its network of natural gas fueling stations, U.S. Gain is able to obtain a higher portion of credit values and expedite the return on investment – sharing more with its partners and investing in future development opportunities.
"In the past 12 months, the available supply of RNG has doubled in volume and continues to grow," Koel says. "While this trend is positive, supply must continue to rise as demand for RNG expands beyond transportation, and into buildings and processes for carbon-free facilities and products."
U.S. Gain adds that the climbing demand for RNG has allowed farmers to diversify their revenue streams through direct financial gains or additional cost-savings. RNG production requires skilled operators to run and maintain equipment at these agricultural facilities, which has brought new jobs for rural communities. As demand for RNG continues to rise, U.S. Gain says it looks forward to building a strong future of environmental and economic success with the agricultural industry.