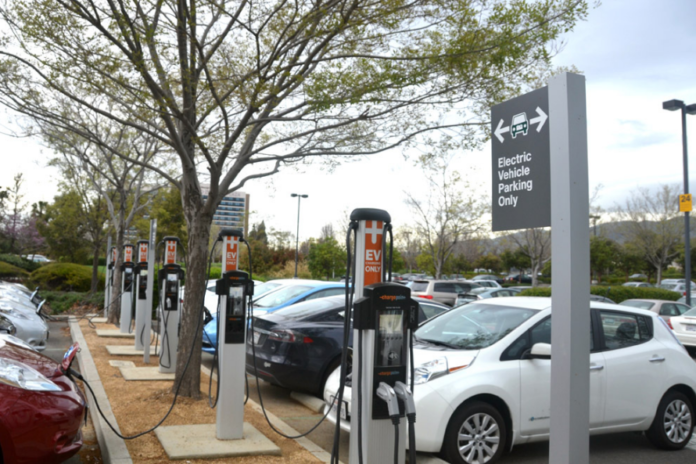 U.S. Bank is teaming up with ChargePoint to offer Voyager Network Fleet Card acceptance at tens-of-thousands of ChargePoint charging ports throughout the U.S., giving public buses, delivery trucks and other corporate fleets the opportunity to reduce their environmental footprint more than ever before.
ChargePoint says it will begin equipping its locations for acceptance immediately and expects the process to be completed over the summer.
According to the companies, this partnership in the fleet industry is timely, as Electric Vehicles International predicts electric car fleets will reach 20 million by 2020 globally.
"Joining the Voyager Network is a significant enhancement to ChargePoint's already comprehensive fleet charging solutions that simplify operations for a wide range of government, utility and private fleet operators," says Michael Jones, vice president in sales for ChargePoint Inc.
"As the demand for electric transportation increases, ChargePoint continues to innovate across our portfolio, adding features and technologies that make going electric seamless, convenient and cost-effective for fleet operators," he says. "Making expense management easy while giving fleet drivers the flexibility to charge at multiple locations on the ChargePoint network is yet another innovation that makes our solution even more compelling to fleet managers."
The Voyager Network, owned and operated by U.S. Bank, is one of the largest fleet-fueling and maintenance acceptance networks in the U.S.
As reported, the Voyager Fleet Card is accepted at more than 320,000 fueling, maintenance and service locations and used by millions of drivers of fleet cars, trucks and heavy-duty commercial rigs. The network offers sophisticated purchase controls and data that simplify fleet expense management by giving fleet managers greater visibility and control over fleet spend.
"Working with ChargePoint is an excellent example of our commitment as a bank to promoting a sustainable environment while supporting economic growth," says U.S. Bank Global Transportation General Manager John Hardin. "ChargePoint's well-established nationwide presence gives our fleets instant access to an alternative power source and reflects the bank's strategy of pursuing innovative partnerships in renewable energy."
ChargePoint offers a broad range of smart networked charging offerings, software solutions and cloud services to help fleet managers effectively manage electric vehicles fleets. In addition to charging solutions, ChargePoint provides a number of tools for a wide range of fleet scenarios, including depot, mixed-use, and on-route.