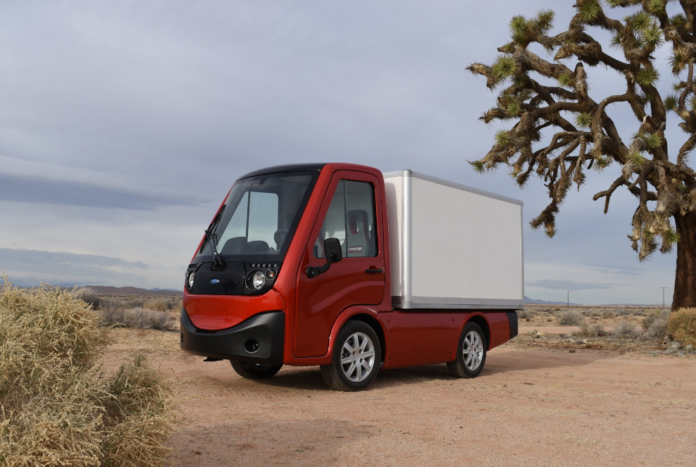 Distributor Tropos Technologies has announced that it is now offering Cenntro Automotive Corp.'s modular compact electric utility vehicle (CUV) to the U.S. market through its dealer network.
Called the METRO, the all-electric vehicle is a highly flexible and modular CUV ideally suited for local delivery, maintenance crew transportation, parking enforcement, and people transport on campuses or in communities.
As reported, the METRO is available in three basic configurations – a pickup bed, cargo box and tradesman package – all of which can be modified to suit the operator's needs, before or after purchase.
"The METRO is ideal for campuses, municipalities and local business who are striving for the most contemporary transport options and a low-carbon footprint," says John Bautista, CEO of Tropos Technologies. "Hundreds of METRO vehicles are delivering goods, services and passengers all over Europe and Asia, and we're excited to be the leading distributor in the U.S. for such an innovative solution to the low-speed vehicle segment."
According to Tropos Technologies, the METRO is a dependable, versatile vehicle that is ready to work at an affordable price point. The crash-tested and street-legal 10 kW low-speed vehicle can achieve optional ranges of up to 120 miles, top speed of up to 50 mph, an estimated MPGe of 145, up to 4.3 M/Kwh, on-road payload capacity of up to 1,200 pounds, and a turning radius of 150 inches.
The company says the Cenntro-integrated powertrain, Cenntro Power, enhances the METRO for improved performance, weight balance and handling. The vehicle is simply designed to have no maintenance, minimal moving parts and a long life.
"With the METRO, we are pushing fleets to re-imagine the value their compact utility vehicles bring to their overall facility operations," says Peter Wang, CEO of Cenntro Automotive. "From our 100 percent U.S. final assembly to our integrated powertrain, Cenntro electric vehicles deliver high-value, dependable and low cost of ownership vehicles to meet market demand."