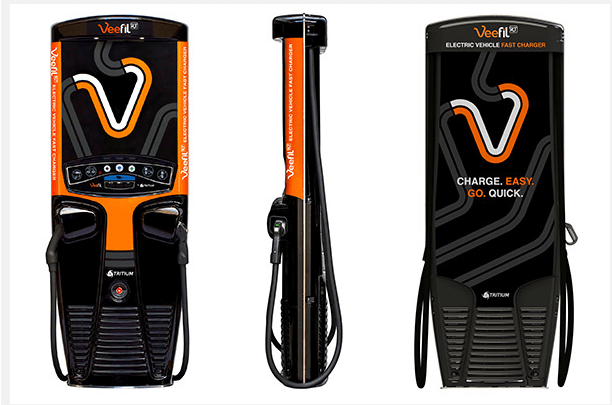 Following the opening of its U.S. facility in California last month, Australian-based Tritium, which designs and manufactures the Veefil range of fast chargers for electric vehicles (EVs), has announced that it is actively recruiting local service engineering partners as it expands its UpTime customer support network.
"The Americas will be one of our major markets during 2017 – and beyond," says Paul Sernia, Tritium's commercial director. "As one of the fastest-growing infrastructure suppliers to the EV market, we need to maintain our established high level of customer support and engagement.
"To achieve this, we are establishing a local network of accredited Tritium EV Charger Technicians, who will deliver our unique UpTime support package to customers, and are inviting U.S. electrical contractors – either individuals or companies – to join us.
"For technicians who have a genuine interest in new technology and want to develop their skills base, this is a great opportunity to expand their business in a rapidly growing and exciting sector," he states.
Tritium's U.S. premises, in Torrance, Calif., is the company's first overseas facility and
will be a base for Tritium's North and South Americas sales support service and the site for
local research and development and manufacturing.