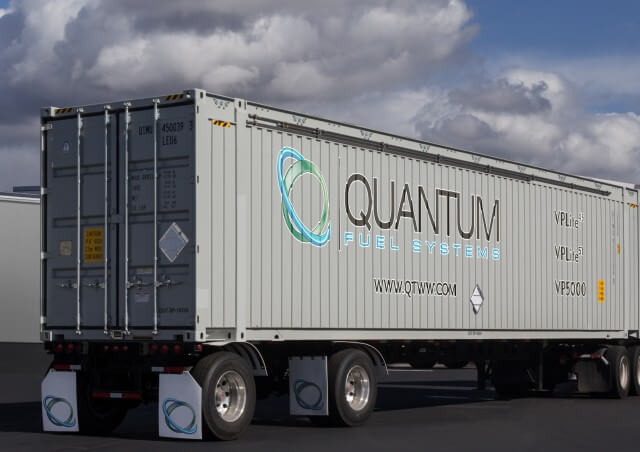 Quantum Fuel Systems, a provider of compressed natural gas (CNG) fuel systems, has been granted Canadian Equivalency Certification for its virtual pipeline trailers.
The Transport Canada certification enables Quantum's virtual pipeline trailers to be registered and used in Canada.
In Canada, the CNG cylinders are approved in accordance with TC-SU-5931, which is based on ISO11119-3.2 and BS 3.3.9, TC-3FCM, CAN/CSA B339 and other Transport Canada requirements, says Quantum.
"We are committed to continue to build our portfolio of product offerings to support our customers' diverse needs. Receiving the equivalency certification from Transport Canada now allows us to support our customers in the Canadian market to meet the energy needs of their customers in the most efficient way possible," states Mark Arold, president of Quantum.
Thanks to permission from the U.S. Department of Transportation, Quantum has been selling its virtual pipeline trailers in the U.S. since September 2014.