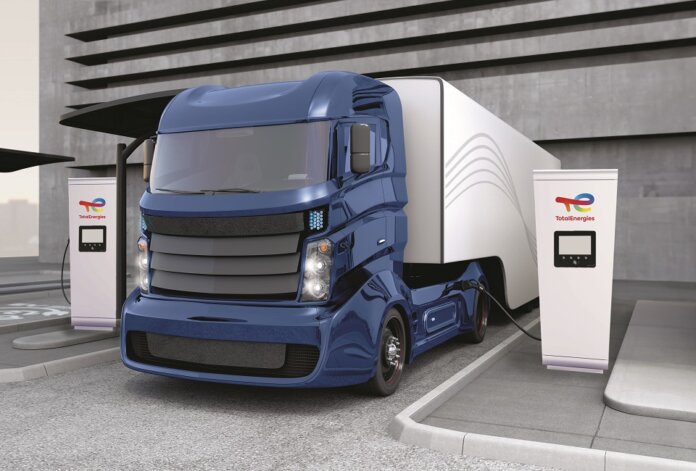 TotalEnergies has launched an in-depot electric truck charging service, and the company will install and supervise customized charging infrastructure adapted to transporters' needs to support their transition to electric mobility.
Now that electric trucks have sufficient driving range to handle urban and regional deliveries (150 km to 500 km per day), TotalEnergies has developed an in-depot charging service that comprises the installation and supervision of charge points that offer an efficient, tailored response to transporters' specific needs.
The solution includes charge points that optimize the time trucks are parked in the depot (generally 12 hours) to effectively recharge the battery to 100%, along with ultra-fast charge points (up to 400 kW) for extra charging needs.
In an end-to-end approach, TotalEnergies will work with customers to determine the size of charging infrastructure needed for their fleets; install the charge points and supply green electricity; provide management and supervision tools along with a smart charging solution; and offer 24/7 customer support.
To serve transporters' charging needs outside their depots, TotalEnergies will also install charge points along Europe's road corridors starting in 2024. These will include high-power charge points during mandatory breaks on long trips and slow charge points at rest areas to charge while drivers are sleeping.
With more than 53,000 charge points in operation by the end of this year, TotalEnergies has already deployed 300 EV fast-charging hubs and is aiming for 1,000 sites by 2028 in Europe.