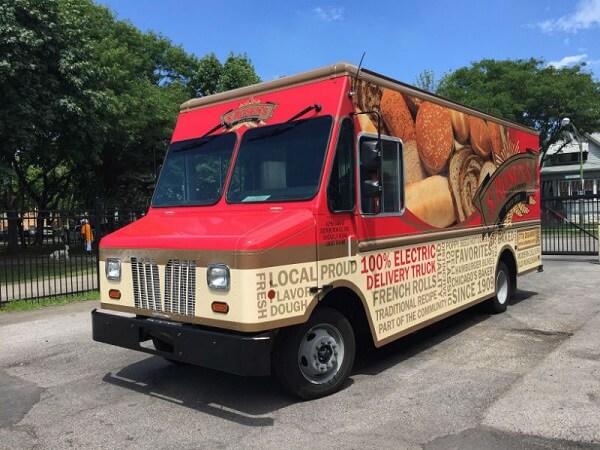 TM4 Inc. says it has received a new purchase order from Workhorse Group Inc. that covers the supply of SUMO MD powertrain systems for the E-GEN battery-electric extended range and E-100 all-electric delivery truck platforms.
Following last year's supply of 150 systems, this order will fulfill Workhorse's near-term powertrain requirements for the supply of more than 500 of E-GEN and E-100 delivery trucks to customers such as UPS, FedEx Express and Ryder Inc.
"TM4's SUMO powertrain systems have demonstrated excellent performance, efficiency and reliability in our vehicles on the road," says Steve Burns, CEO of Workhorse Group. "Our partnership with TM4, a world-class Tier 1 supplier, along with Panasonic and BMW, enables us to produce a reliable, cost-effective solution for fleets at scale."
The Workhorse E-100 all-electric, zero-emission truck achieves 37.5 MPGe fuel efficiency, with an average range of 100 miles on a single charge, depending on duty cycle. The Workhorse E-GEN battery-electric extended range step van achieves 30 MPGe fuel efficiency, with an average range of 60 miles all-electric plus an additional 60 miles using the integrated BMW range extender, and reduces emissions by 75%. Both vehicles utilize Panasonic lithium-ion battery packs and incorporate Workhorse's proprietary chassis design, powertrain, battery management system and real-time Metron telematics system.
The TM4 SUMO systems are optimized for medium-and heavy-duty electric and hybrid vehicles, such as six- to 18-meter buses, delivery trucks, shuttles, tow tractors and more. By allowing direct-drive operation, the TM4 SUMO systems reduce the powertrain's complexity and cost, allowing for a simple, efficient and low-maintenance solution. A direct-drive system yields over 10% efficiency gains throughout the driving cycle, representing an equivalent gain in battery usage. Some of TM4 SUMO systems are offered with a double-ended shaft option, allowing for easy integration in many hybrid-electric powertrain architectures.