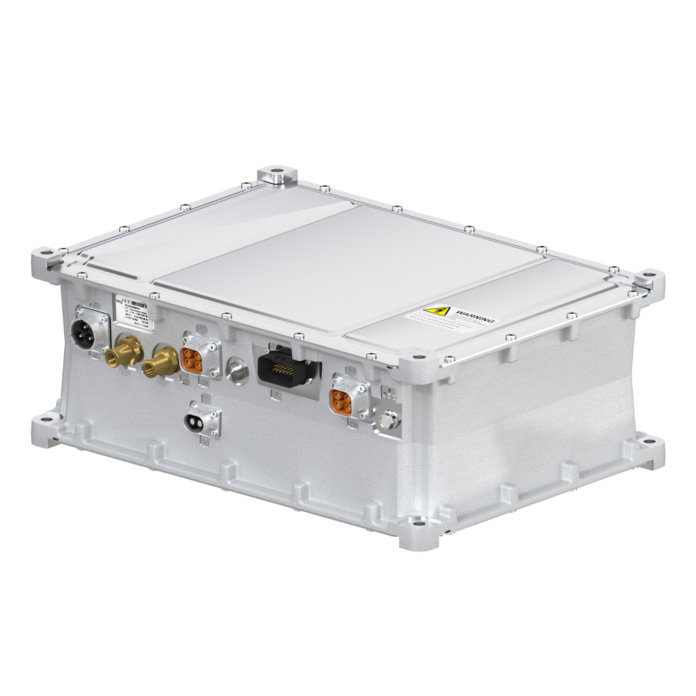 TM4 has launched the BCI20, a bi-directional charger inverter that functions as a battery charger and inverter in a variety of electric and hybrid vehicle applications.
TM4 developed the product in collaboration with Convertronix, a Quebec-based company specializing in the design and manufacturing of power conversion equipment.
According to the company, the new product is designed to use the full current range from the AC mains – as defined in SAE J1772 – for a maximum charge power of 18 kW on 240 VAC. When the vehicle is in use, the charger becomes a dual inverter that can provide two independent, three-phase outputs of 9 kVA each to power various AC auxiliary loads.
"The charger, combined with two inverter outputs, is very beneficial for our customers. It simplifies the vehicle integration by combining multiple functionalities in one box, moving TM4 closer to our one-stop-shop approach," says Eric Azeroual, sales and customer service director at TM4.
The BCI20 satisfies the IP67 rating for reliable operation in harsh, under-hood vehicle environments. It also allows for a flexible installation in multiple mounting locations due to its compactness and lightness, claims TM4.
In the long term, TM4 aims to expand the product and offer to the North American and European markets both a single-phase and three-phase bidirectional charger inverter in 450 VDC and 750 VDC options.
The BCI20 will be shown for the first time at the Electric & Hybrid Vehicle Technology Expo, running Sept. 12-14 in Novi, Mich.