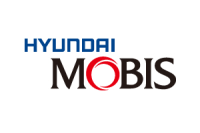 Hyundai Mobis, one of the largest tier 1 automotive suppliers in the world, has developed bi-directional on-board charger (OBC) technology for electric vehicles – one of the key pieces of building out vehicle-to-grid (V2G) functionality.
V2G interoperability allows plug-in electric vehicles to be charged via the grid while parked, and the electricity remaining after the day's operation is discharged back to the grid. The electricity supplied by vehicles can also be used as emergency power. For instance, if V2G is applied to 100,000 vehicles, 500 MW of power could be available as stored energy.
To implement V2G bi-directional OBCs, bi-directional charging stations and the discharge rate system are necessary, the company says. Bi-directional OBCs have never been mass-produced, except for pilot projects.
Hyundai Mobis has been working with Korea Electronic Power Corporation (KEPCO) on a test-bed project since 2015, and has become the first in Korea to install the bi-directional OBCs in EVs, verify safety performance, and develop it to the commercial level. Hyundai Mobis started vehicle tests earlier this year and finished at the end of July.
The actual vehicle verification begins with a dedicated charging station diagnosing the power state of the vehicle, such as battery efficiency and capacity. The optimal V2G schedule is then created according to the hypothetical scenarios in which the power supply, cost and load are analyzed. Vehicles receive this data signal, and repeats charging and discharging according to a predetermined schedule.