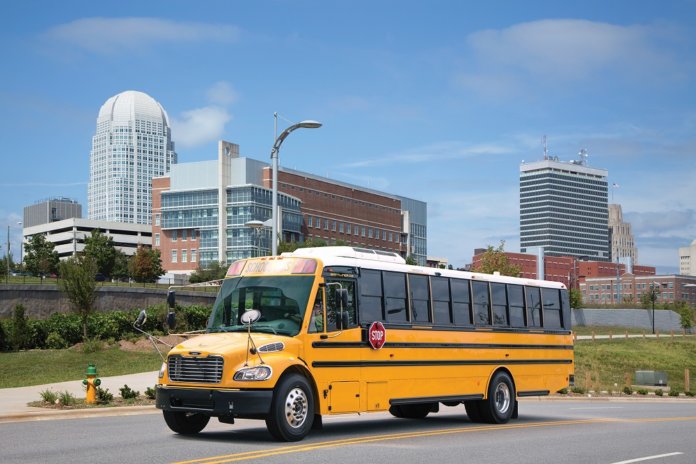 Thomas Built Buses Inc. exclusively selected the Allison 2500 automatic transmission – part of Allison's Pupil Transport/Shuttle Series – for its new Saf-T-Liner C2 propane autogas school bus.
As school districts seek improved operating costs and cleaner fuel alternatives for their bus fleets, manufacturers like Thomas Built Buses are continuing to offer updated propane models equipped with Allison's fully automatic transmissions.
"Allison Transmission has a long history of being the preferred automatic transmissions for school bus fleets," states Rohan Barua, vice president of North America OEM sales at Allison. "Allison transmissions are not only built for ease of operation, reliability and for a safe, smooth, dependable ride for school children – they work to save fuel and reduce overall vehicle emissions. Our partnership with Thomas Built Buses goes back many years, and we appreciate their continued confidence in our products."
"Thomas Built Buses is pleased to provide our customers an Allison 2500 automatic transmission paired with our Saf-T-Liner C2 propane autogas school bus and a Driveforce 8.8L LPG engine," adds Ken Hedgecock Jr., vice president of sales, marketing and service for Thomas Built Buses. "Our customers want better fuel economy and cleaner emissions. An Allison transmission in these buses offers both while optimizing performance and ease of use."
Today, according to Allison, the majority of school buses (both diesel and alternative fuel) in the U.S. are equipped with Allison automatic transmissions. With Continuous Power Technology, Allison automatic transmissions increase productivity in stop-and-go traffic, the company says.