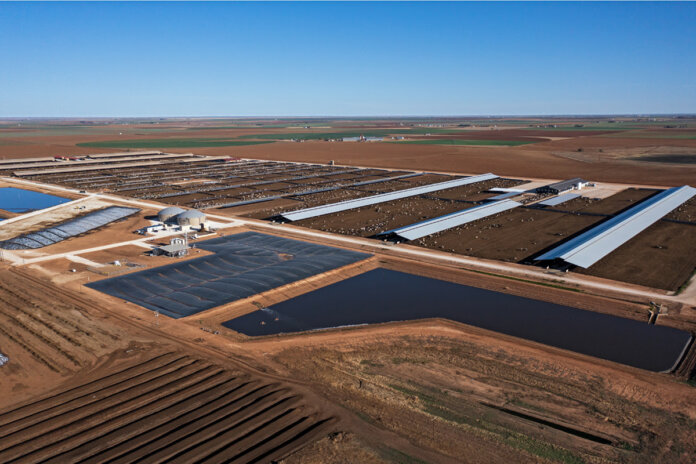 Clean Energy Fuels Corp. and TotalEnergies SE says their renewable natural gas (RNG) project at the Del Rio Dairy in Friona, Texas, is now operational and providing natural gas fuel to the transportation market and wider natural gas pipeline system.
The companies also note that the project is generating D3 renewable identification number credits under the U.S. Environmental Protection Agency's Renewable Fuel Standard, as well as credits through Oregon's low carbon fuel standard program.
"The demand for RNG is only increasing," said Clay Corbus, senior vice president of renewables at Clean Energy. "There is no easier or immediate way for fleets to achieve their goals to reduce carbon emissions than transitioning their trucks, buses or other large vehicles to RNG.
"Turning the challenge of managing manure at large dairies like Del Rio Dairy into something so positive like an ultra-low carbon fuel is a huge win for all parties."
Clean Energy broke ground at the Del Rio Dairy biogas digester in November 2021, completed construction in February, and stored the RNG produced until regulatory approval in June. Del Rio Dairy is the first low carbon-intensity RNG project completed by Clean Energy and was financed through a joint venture between Clean Energy and TotalEnergies.