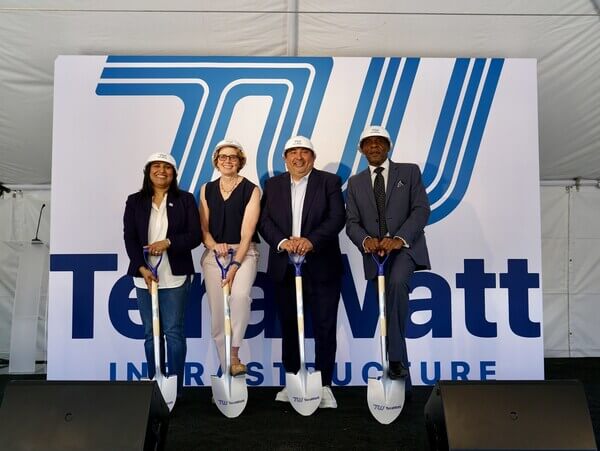 TeraWatt Infrastructure, a company focused on building a network of charging solutions, has hosted a groundbreaking event to reveal a new charging site for light-duty fleets in the Los Angeles area.
The site – located in Inglewood, Calif. – is owned, operated and maintained by TeraWatt, providing a full-stack charging solution that includes software and O&M services. The multi-tenant site is slated to be operational in early 2024 and will feature 26 DC fast chargers, as well as a driver amenities building. It is conveniently located three miles from the high-traffic LAX area.
The site was the recipient of a $1.9 million California Energy Commission (CEC) Charging Access for Reliable On-Demand Transportation Services (CARTS) grant in support of ride-hail electrification in the LAX region.
"Our goal is to provide a seamless charging solution with both infrastructure and services so that fleets can more rapidly accelerate their electrification efforts," says Neha Palmer, CEO and co-founder of TeraWatt. "The move to EVs is happening now, not just for consumers, but for fleets transitioning to a zero-emission approach. The Inglewood charging site is the first of many infrastructure build outs that will enable businesses to holistically adopt a sustainable transportation strategy."