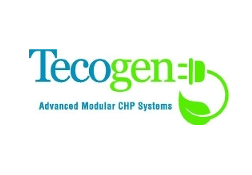 Tecogen Inc. has announced that Alan B. Welch will join the research and development team as project manager, leading the initiative to develop Tecogen's patented Ultera emissions control technology for its propane fork truck application.
According to Tecogen, the project is being funded, in part, by a research grant from the Propane Education & Research Council, and the work is being conducted in collaboration with two major fork truck industry manufacturers.
Robert Panora, Tecogen's president and chief operations officer, comments, "We are very excited to welcome Mr. Welch to the Tecogen team. His experience with various engine control strategies and background in bringing products from concept through to complete development will be a wonderful asset as we pursue the further development of our emissions control technology for various applications."
Welch is a mechanical engineer with over 30 years of experience developing and managing automotive, industrial engine and component technology programs. He spent more than 18 years at Westport, where he was involved in a variety of projects, including the release of a Westport modified Ford F250 bi-fuel (compressed natural gas [CNG]/gasoline) pickup truck; the concept and validation of a 2.4 L CNG/liquefied petroleum gas industrial engine for forklift and oilfield customers; and the development of custom fuel systems for light- and medium-duty engine programs.
Welch most recently served as senior director in advanced technology at Westport Innovations in Vancouver, British Columbia, now part of Westport Fuel Systems. Prior to joining Westport, Welch held various engineering and management roles in new product development at Stewart and Stevenson Power, Arthur D. Little, and GFI Control Systems.
A provider of cost-efficient, clean and reliable products that, through patented technology, nearly eliminate criteria pollutants and significantly reduce a customer's carbon footprint, Tecogen's Ultera emissions control technology was first developed for the natural gas-powered stationary engine market. More recently, the technology has been adapted for other applications, including biogas-powered engines, and is being studied for other mobile engine categories, including the gasoline automotive market.
Tecogen continues to actively pursue development of the Ultera emissions control technology in other engine categories, such as fork trucks and standby generators.