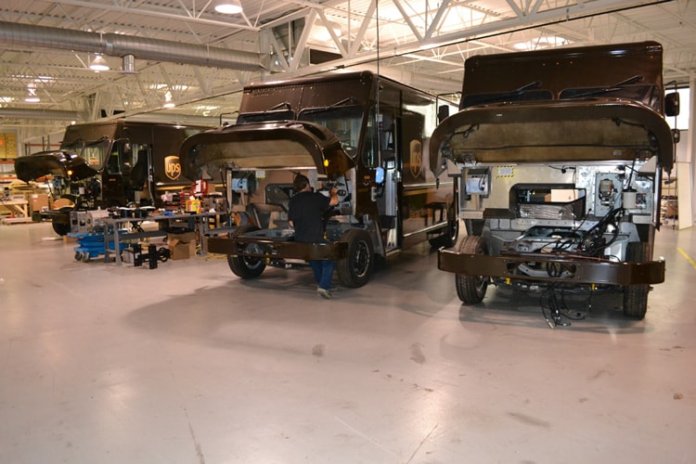 Workhorse Group Inc., a U.S.-based OEM of battery-electric fleet vehicles, has promoted President and Chief Operating Officer Duane Hughes to CEO, replacing company co-founder Steve Burns, effective immediately.
Hughes has served as Workhorse's president and COO since he joined the company in January 2015. Burns will serve Workhorse indefinitely in a consulting capacity, focused on the development and future monetization opportunities of SureFly, the company's electric vertical takeoff and landing aircraft business.
"I am incredibly grateful to have had the opportunity to serve as CEO of Workhorse from its earliest days to now in this pivotal transition period," says Burns. "As Workhorse has grown from an engineering startup to a full-scale production company, it has been a truly rewarding experience to have helped make significant strides in the overall electric mobility revolution. Implementing our planned succession process makes the most sense for me as well as our company at this time."
Hughes brings more than two decades of management experience as well as strong business relationships in the automotive, advertising and technology segments. Before joining Workhorse, he served as COO of Cumulus Interactive Technologies Group. Prior to that, Hughes spent nearly 15 years in senior management positions with Gannett Co.
"On behalf of the entire Workhorse organization, I'd like to thank Steve for his many years of service and dedication to this company," says Hughes. "Steve is both a creator and innovator: two ideals upon which Workhorse was built. We're fortunate to have him staying on to ensure a seamless transition as well as help lead the efforts of our SureFly team."
PHOTO: Workhorse Group production of battery-electric vehicles for UPS