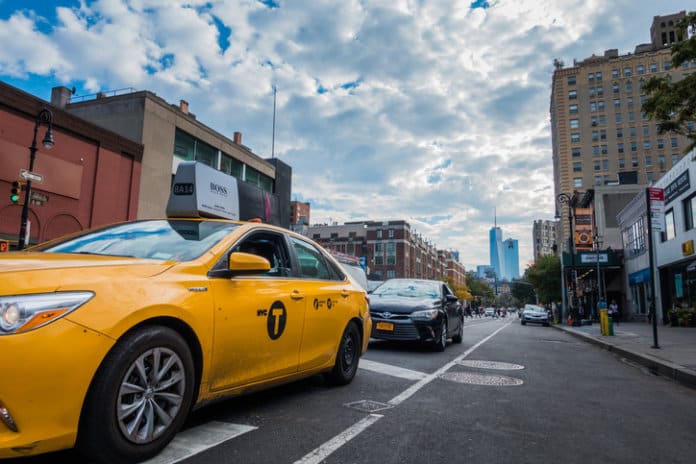 Recently, a coalition of 40 environmental, labor and transportation industry stakeholders in New York submitted a formal petition to the New York Public Service Commission (PSC) calling for an "Order Establishing a Separate Proceeding to Advance New York's Electric Vehicle Market."
As explained by the Sierra Club, the requested proceeding would promote a coordinated, proactive approach to New York's EV initiatives. The petition also asks that New York's utilities submit proposals to accelerate the installation of EV charging infrastructure and establishment of EV customer education.
With approximately 24,000 EVs and 2,000 charging stations, New York is currently far from meeting its 2025 Zero-Emission Vehicle (ZEV) goals (around 850,000 EVs on the road) and 2021 ChargeNY goals (10,000 charging stations), the Sierra Club says.
The PSC is planning to open a new docket to evaluate utility EV-only rate proposals due on April 1, as required by legislation passed last year. The petition asks that the docket be expanded to encompass all current and future state and utility EV initiatives.
In addition to the EV-only rate proposals, the petition also calls for utility EV charging infrastructure proposals (focusing on multi-unit dwellings, low-income communities, DC fast chargers, and medium- and heavy-duty EVs, including buses) and for utility proposals on customer EV education/outreach by the same April 1 deadline. The petition encourages the commission to act on its requests as soon as possible to ensure New York achieves its transportation and climate goals.
"It is time for the Public Service Commission to ensure that New York's utilities do their part to help the Empire State achieve its climate goals to reduce greenhouse gas emissions 40 percent across all sectors by 2030 and help deliver on the state's ZEV and ChargeNY targets," states Lisa Dix, senior New York representative for the Sierra Club. "As the state's largest source of greenhouse-gas emissions comes from transportation, electrifying New York's transportation sector will reduce climate pollution and associated healthcare costs by cleaning up our air and water and improving the health of all New Yorkers. When electric vehicle charging is powered by clean wind and solar energy, it provides even more economic benefits by creating jobs, lowering electricity rates and reducing the billions of dollars New York sends out-of-state every year for dirty transportation fuels."
"Electrifying New York's modes of transportation is critical to reducing the greenhouse-gas emissions harming our health and the environment," says Noah Garcia, transportation policy analyst at the Natural Resources Defense Council. "The state's utilities can, and should, be vital allies in accelerating New York's electric vehicle progress to clean the air for all New Yorkers and meet our climate goals."
"Transportation electrification will help meet statewide energy and environmental goals and ensure New Yorkers have the world-class EV charging network they deserve," adds Kevin George Miller, director of public policy for ChargePoint. "This petition is an opportunity to build on the [New York Gov.] Cuomo administration's commitment to revolutionizing transportation in New York. Utilities will play a critical role in this transition, and ChargePoint urges the PSC to support electric vehicle charging proposals by utilities that complement the private market, promote site host choice and control in charging equipment and network services, and ensure equitable access to electric transportation across the state."
The petition can be found here.