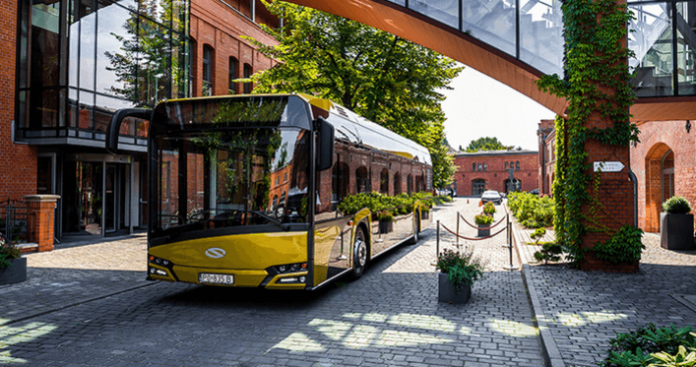 Bus manufacturer Solaris has secured an order for more than 200 hybrid buses equipped with BAE Systems' hybrid propulsion systems and new energy storage system from Société Régionale Wallonne du Transport, the primary bus operator in Wallonia, Belgium.
According to BAE Systems, its ESS-3G-1K system uses ultracapacitor technology, which is reported to be reliable, highly efficient and power dense, reducing total cost of ownership with its long design life.
The hybrid design allows operators to drive the bus on all-electric power, as the motor drives the wheels using stored energy, the company notes.
"The successful integration of our product onto Solaris test buses has yielded the first of what we hope are many more orders into the European market using this new energy storage system," says Ian Wilson, global business development director for BAE Systems.
As reported, the hybrid buses will be used by two bus operators: TEC Hainaut and TEC Liege-Verviers.
"We look forward to growing our business along with Solaris Bus & Coach and providing clean-air solutions that benefit Belgium, as well as its communities and surrounding area," says BAE Systems. "Currently, more than 1 billion passengers have traveled on one of the 7,000 buses powered by BAE Systems' efficient, hybrid propulsion system and have saved 15 million gallons of fuel while eliminating 160,000 tons of CO2 from entering the atmosphere."