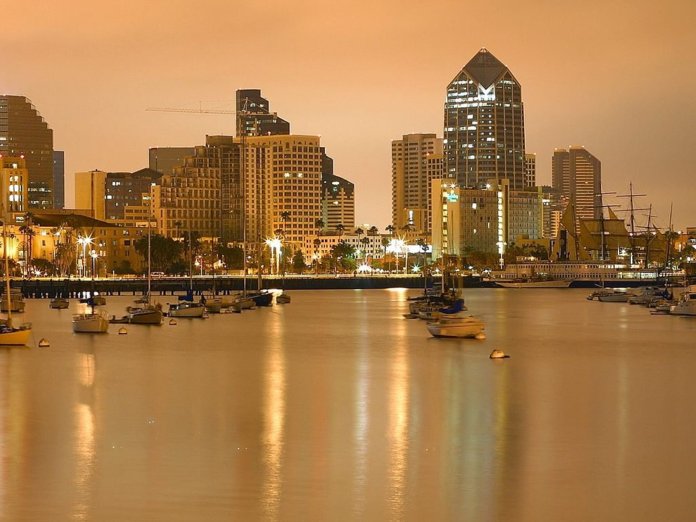 San Diego Gas & Electric (SDG&E) is seeking to install more than 300 new electric vehicle (EV) chargers at some of the most frequented community facilities and destinations in the San Diego region.
Under its proposed program, the utility is looking to help reduce range anxiety, air pollution and greenhouse-gas emissions.
SDG&E has submitted an application to the California Public Utilities Commission (CPUC) for approval to implement two pilot programs to make EV charging stations more readily available. One pilot would bring chargers to local parks and beaches, and the other would bring them to local schools and educational institutions, including K-12 campuses, vocational schools, community colleges and universities.
"Our goal is to remove barriers for our customers when choosing an electric vehicle and incorporate charging into everyday life," says SDG&E's chief operating officer, Caroline Winn. "Imagine the convenience of having your car recharged while you enjoy a hike in a park, take a walk on the beach or watch your children's athletic event at their school."
If approved, the pilot programs would allow SDG&E to install about 340 chargers at approximately 50 yet-to-be-determined sites and help fill in gaps in the existing charging network. After securing approval for the program, SDG&E would work with various stakeholders to determine where to install the chargers. Stakeholders include schools, educational institutions and relevant agencies, such as the California Department of Parks and Recreation and local parks departments.
Two levels of chargers would be installed: Level 2 (208-240 V) chargers, which can provide up to 10-20 miles of range per hour of charging, and DC fast chargers (480 V), which can provide about 20-30 miles for every 15 minutes of charging. The pilot programs would prioritize chargers in disadvantaged communities – areas that suffer from high levels of air pollution. Under California's A.B.1082 and A.B.1083, which authorize utilities to submit these types of EV infrastructure proposals, the CPUC is required to decide whether to approve them by Dec. 31, 2018, notes SDG&E.
Currently, SDG&E is already implementing a half-dozen pilot programs to expand the regional charging network for a variety of vehicles, ranging from passenger vehicles to trucks and forklifts. Locations where chargers have or will be installed under already approved programs include apartments, condo complexes, workplaces, the Port of San Diego, San Diego International Airport, Park & Ride lots, delivery fleet hubs, and shuttle hubs.