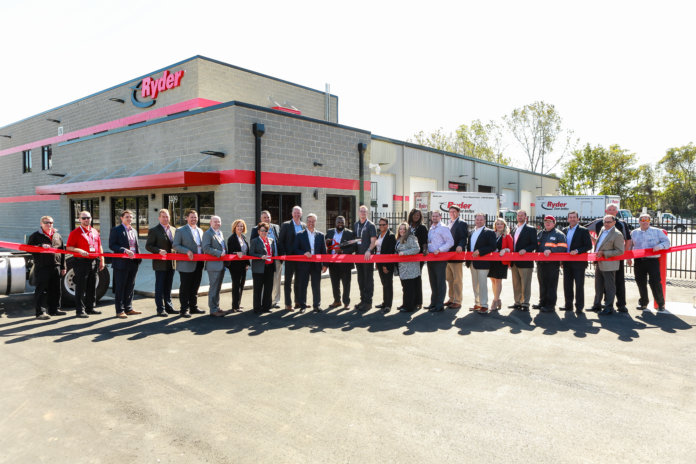 Ryder System Inc., a provider of commercial fleet management, dedicated transportation, and supply chain solutions, has cut the ribbon on its new state-of-the-art maintenance facility in Charlotte, N.C. The newly constructed Ryder-Charlotte North location has been engineered with expanded capabilities to provide maintenance to a broad range of diesel and advanced fuel vehicles.
According to Ryder, the facility features five new drive-through commercial service bays, and a half-size vehicle service bay, that are all natural gas vehicle (NGV) compliant. Additionally, the location features a new automated drive-through truck wash bay, a relocated fuel island with dual fuel lanes to improve traffic flow, and a one-acre lot expansion to accommodate parking for more commercial vehicles. The facility also includes a redesigned full service rental counter for businesses that are in need of a commercial vehicle for short-term use.
"The opening of this new state-of-the-art facility enables us to meet the growing transportation needs of more businesses in North Carolina," says Ryder President of Global Fleet Management Solutions Dennis Cooke. "With our new facility, we can provide customers in the North Charlotte region with more diverse, advanced maintenance services, an expanded staff of expert technicians, and the latest maintenance technologies in a larger, more modern space."
Located at 1409 West Craighead Rd., Ryder's Charlotte North facility is open Monday through Friday from 6:30 a.m. to 11:00 p.m. for vehicle maintenance and on Saturdays from 7:00 a.m. to 3:30 p.m. for truck rentals.