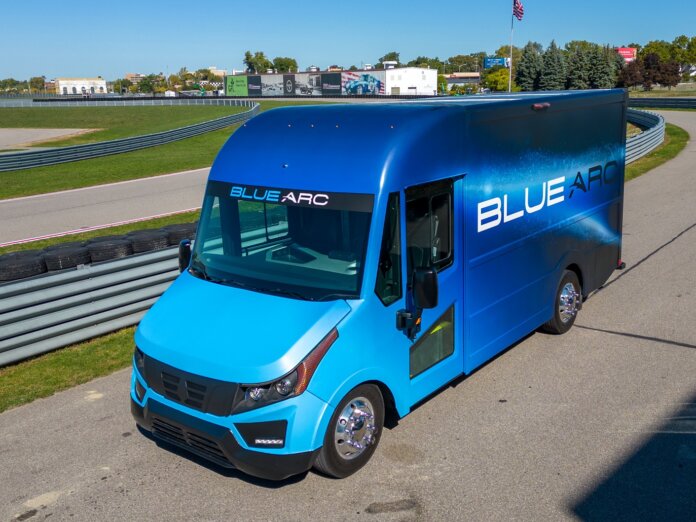 The Shyft Group Inc., a company focused on specialty vehicle manufacturing, assembly and upfit, has finalized an agreement with Rush Enterprises, which operates the largest network of commercial vehicle dealerships in North America, to sell and service the company's Blue Arc Class 3, 4 and 5 all-electric delivery vehicles.
"We are confident that many fleet customers will find Blue Arc's range and payload capabilities as a valuable solution to their last mile delivery needs," says W.M. "Rusty" Rush, chairman, CEO and president of Rush Enterprises.
"At Rush Truck Centers, we have a dedicated team of experts in alternative fuels, governmental policy and grant funding to help our customers select the best powertrain technology for their application and duty cycles, while complying with regulatory requirements and any environmental goals," he notes.
The Blue Arc portfolio includes Class 3 all-electric delivery vehicles offering 600, 700 or 800 cubic feet of cargo capacity and up to 5,000 lbs of payload. The Class 4 offers 700 and 800 cubic feet, and Class 5 provides 900, 1110 and 1,200 cubic feet options and payload of up to 7,500 lbs.
Shyft's Blue Arc EV will start customer deliveries in 2024 in Charlotte, Michigan. Vehicle sales and service support will be offered through authorized dealerships strategically located across Rush Truck Centers' nationwide network.