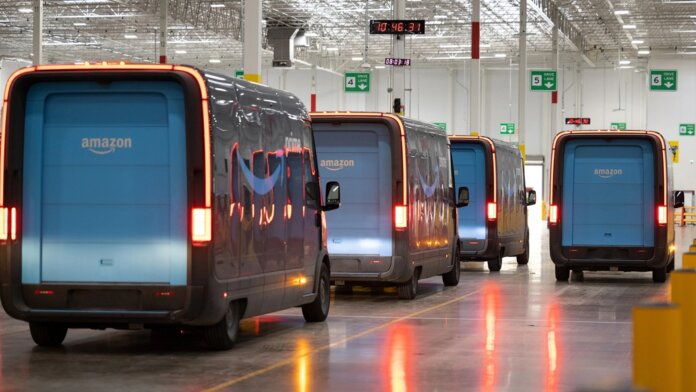 Electric vehicle manufacturer Rivian says the first custom electric delivery vans have been delivered to Amazon in Germany, with a total of 300 units being deployed in Munich, Berlin, and Dusseldorf in the coming weeks.
Amazon announced last year that it plans to invest more than €1 billion to electrify its European transportation network and reduce carbon emissions over the coming years.
"Together, Amazon and Rivian designed and built a state-of-the-art electric vehicle from the ground up, and unlike anything else on the road today," says Neil Emery, Amazon's director of global fleet and product. "The safety and comfort of our drivers were top of mind for us throughout this process, and we've raised the bar on both with the vehicle."
Amazon began rolling out its custom electric delivery vans from Rivian in the U.S. last summer and already has more than 3,000 vans delivering packages in over 500 U.S. cities and regions.
Amazon has been testing deliveries with Rivian preproduction vehicles in Europe since last year. This testing has allowed Rivian to continuously improve the vehicle's performance, safety and durability in various climates and geographies. In Europe, Amazon and Rivian specially designed a shorter, thinner van than its U.S. counterpart in order to better fit in Europe's cities.
Amazon says it aims to have 100,000 Rivian electric delivery vehicles on the road globally by 2030.