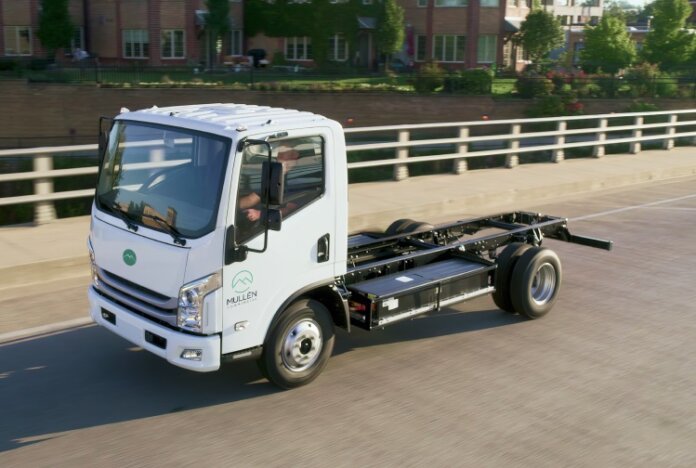 Randy Marion Isuzu LLC, a member of the Randy Marion Automotive Group, has ordered 1,000 Mullen THREE electric vehicles from Mullen Automotive Inc. Deliveries are expected to begin in August.
The Mullen THREE is a Class 3 low cab forward EV with a versatile chassis that provides a clean top-of-rail for easy upfitting with bodies up to 14 feet long and over 5,800 pounds of payload. In addition, the design of the LCF chassis allows more cargo volume within a given overall length.
"We continue to receive great interest for Mullen's commercial vehicles, especially the Class 3 cab chassis," says Brad Sigmon, fleet GM and vice president of RMA Fleet Operations.
Mullen's commercial EV lineup includes Class 1 cargo vans and Class 3 cab chassis offerings and Bollinger Motors Class 4-6 chassis products. Mullen's commercial vehicle lineup will be manufactured in Mississippi.