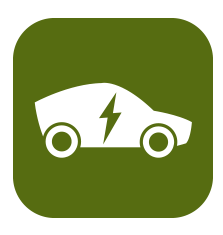 Qualcomm Inc. and Nichicon Corp., a specialist in automotive power electronics equipment, have entered into a wireless electric vehicle charging (WEVC) license agreement.
Under the terms of the agreement, Nichicon will include Qualcomm Halo WEVC technology in its product portfolio and will focus on commercializing WEVC systems for plug-in hybrid (PHEV) and electric vehicle (EV) manufacturers across Asia.
In addition, Nichicon will deliver WEVC systems, supported by Qualcomm's comprehensive technical support.
Naoto Noguchi, executive operating officer and production officer for NECST Business Headquarters of Nichicon Corp, says, "We are delighted to be able to offer our customers what we believe to be an industry-leading, future proof WEVC solution with ongoing technology improvements. The technology delivers interoperability, which is important for the driver experience and also for sustainable transportation. We are committed to creating valued products that will contribute to a brighter future for society, this is underscored by our business value Ko-do, which translates from Japanese as 'think and work.'"
"As a key Tier 1 supplier in Asia, Nichicon represents a great fit for Qualcomm, and we are excited to work with them to expand our automotive supplier network across this region," says Steve Pazol, vice president and general manager of wireless charging for Qualcomm Inc. "Qualcomm Halo technology has been developed with a full systems design approach, covering all aspects of WEVC systems, irrespective of the magnetics used, multi-coil, double D or circular."
By this agreement, Qualcomm has granted Nichicon a royalty bearing license to develop, manufacture and supply WEVC systems based on Qualcomm Halo technology. Qualcomm will also provide a comprehensive technology transfer package to help Nichicon to develop commercially and technically viable WEVC systems and support the future design of improved WEVC systems.