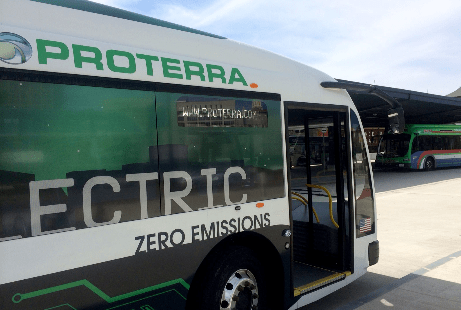 Heavy-duty electric transportation company Proterra has become the first North American electric bus company member of the Charging Interface Initiative (CharIN e.V.), an international organization developing and establishing the Combined Charging System (CCS) as the standard for charging all kinds of battery-powered electric vehicles.
As reported, Proterra joined CharIN to help ensure heavy-duty electric vehicle needs are considered in charging infrastructure standardization discussions domestically and around the globe.
The company says it will bring its transit design, manufacturing and charging expertise to CharIN, as well as extensive real-world operations experience that will complement and supplement the organization's strong roster of members and partners.
Proterra vehicles have already traveled more than 3.3 million miles using the CCS Standard, which leverages passenger market volumes for improved reliability, reduced costs and increased compatibility in yards and across transit agencies.
Ryan Popple, CEO of Proterra, says, "We're no longer at the dawn of the electric mass transportation revolution – we're in the midst of it. We will continue to do our part … and champion innovation throughout the electric mobility ecosystem."