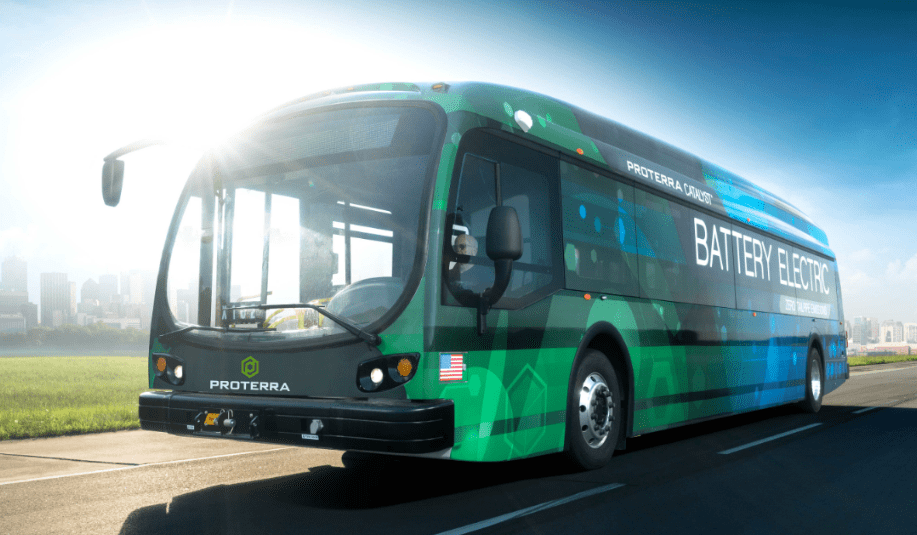 Heavy-duty electric transportation company Proterra has closed a $55 million Series 6 round, on the heels of an oversubscribed $140 million Series 5 in January, in order to increase production and support research and development for the electric mass transit industry.
Generation Investment Management LLP, a long-term, sustainability-focused investment firm, led the round, which was joined by BMW i Ventures, the corporate venture capital team founded by BMW Group in 2011. As Proterra continues to build upon its 60% market share in the North American electric transit market, this investment will support the company's East and West Coast production capabilities.
Former U.S. Vice President and Generation Investment Management Chairman Al Gore says, "More than ever before, cities are looking for sustainable transportation solutions that can reduce pollution efficiently and effectively. Proterra is incredibly well positioned to help accelerate the growth of sustainable cities and continue our transition to a clean energy economy."
Specifically, Proterra will utilize the $55 million to increase production at its manufacturing facilities in South Carolina and Los Angeles while also bolstering research and development efforts at the company's headquarters in Silicon Valley.
Currently, the company has sold more than 400 vehicles to some of the country's most innovative cities and communities, including Seattle; Dallas; Nashville, Tenn.; San Jose, Calif.; Philadelphia; and Reno, Nev.
For BMW i Ventures, this represents its first investment in heavy-duty electric vehicle manufacturing, underscoring the transition to electric mass transit. United by a shared belief in responsible citizenship and sustainable transportation technology, Proterra will work closely with Generation and BMW i Ventures to help communities transition to zero-emission mobility fleets.
"BMW i Ventures invests in companies that will transform mobility and transportation, and Proterra is pushing the mass transit industry forward with the most innovative heavy-duty electric bus," comments Zach Barasz, partner at BMW i Ventures. "Due to Proterra's efforts, electric mass transit is overtaking fossil fuel buses as the new standard."
"This is an extremely exciting time at Proterra as our customers, supporters and investors – new and old alike – rally behind our vision for a clean, electric transportation ecosystem," says Ryan Popple, CEO of Proterra. "We're incredibly grateful to our new investors and are proud to call them partners as we strive to eliminate fossil fuel dependence throughout the transit industry."