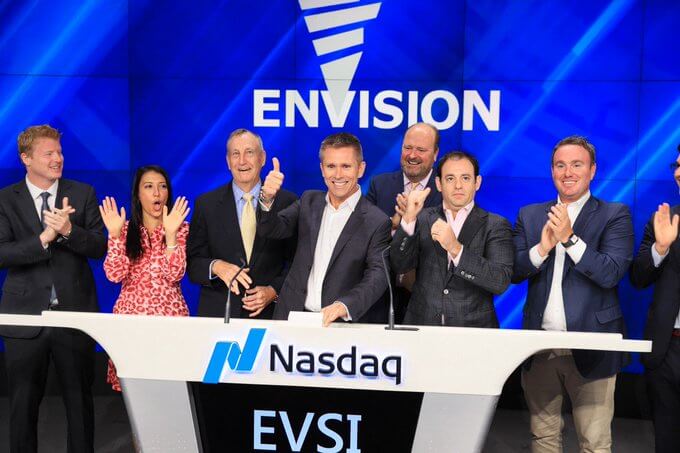 The Port Authority of New York and New Jersey has issued a purchase order for two of Envision Solar International Inc.'s new EV ARC 2020 units to charge its growing fleet of electric vehicles (EVs).
The order is part of its Clean Vehicle Program, which includes an interim target of a 35% reduction in greenhouse gasses by 2025, and a long-term goal of an 80% reduction by 2050.
Envision Solar says the EV ARC 2020 is flood-proof to 9.5 feet, so in the event of flooding caused by rising sea levels and/or weather events such as those experienced during Hurricane Sandy, the unit will continue to provide EV charging and an emergency source of power through its emergency power panel even if water levels rise. This capability will enhance the Port Authority's preparedness in the event of an emergency, particularly an event which causes a blackout or other grid interruption.
The company adds that the EV ARC 2020 can be deployed in minutes without difficult and disruptive trenching and construction, which in port environments can be otherwise prohibitive. In addition, the solar energy used to charge fleet vehicles will enhance the Port Authority's carbon reduction initiatives.
"We are very happy to expand our presence in the New York City area by entering into a relationship with the Port Authority," says Desmond Wheatley, Envision Solar's CEO. "While this purchase is separate from our existing New York City contract, I don't doubt that our success in the city assisted the port in its decision. Ports are very challenging environments to carry out any sort of construction or electrical work so the flexibility and portability of the EV ARC makes great sense for them."
The patented EV ARC and EV ARC HP products fit inside single parking spaces without reducing available parking. The EV ARC chargers generate enough solar electricity to power up to 225 miles of EV driving in a day, while EV ARC HP DC fast charging systems provide up to 1,100 miles per day.