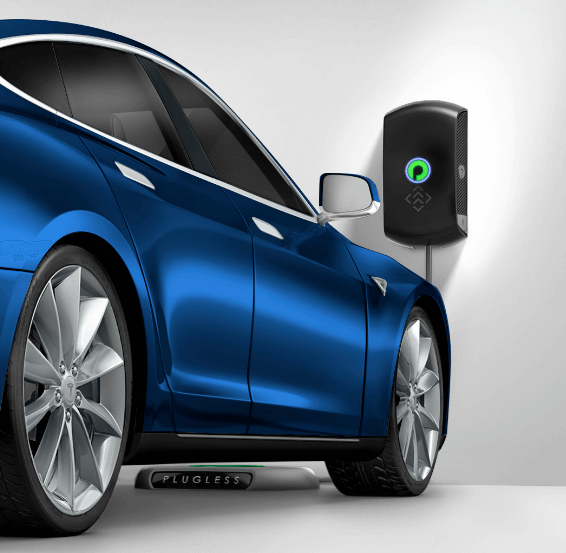 Evatran Group Inc., the Richmond, Va.-based manufacturer and distributor of Plugless, has announced that Plugless installations across North America – and some worldwide – have officially surpassed the milestone of 1 million hours charged this month.
According to Evatran, this is the latest "first" that the company has achieved in the electric vehicle (EV) industry.
Over the past five years, the company achieved the following individual milestones:
First wireless EV charging field trials – From 2012 to 2014, Plugless systems were rigorously tested in the field at more than a dozen "Apollo" trial partner sites, including installations at Google, Duke Energy and Hertz.
First production wireless charger available for purchase by EV owners – In 2014, Plugless began selling 3.3 kW wireless EV chargers for the Chevy Volt and Nissan LEAF.
First wireless EV charger installed on a production fleet of driverless shuttlebuses – In 2016, Plugless was installed on a fully autonomous shuttlebus fleet based in Europe.
First 2 kW wireless EV charger available for purchase – In 2016, Evatran introduced the 2nd Gen Plugless system loaded with enhanced features and more than double the power at 7.2 kW.
First production system available to Tesla Model S owners for autonomous charging – The first integration of the 2nd Gen Plugless system begins shipping to customers in late 2016.
First wireless EV charger designed for interoperable across Tesla and other EVs – The 2nd Gen Plugless system is designed to charge Tesla Model S and any EVs upgraded with a 2nd Gen Plugless systems in the future.
First production wireless EV charger to inductively charge a Chinese production EV – In December 2016, the 2nd Gen Plugless system charged a JAC iEV6S (a SUV) across a six-inch air gap. The demonstration system allows for 10 inches of roadway clearance, a necessity in China.
First license-free demonstration system available for purchase – In 2017, Plugless begins sales of 3.6 kW and 7.2 kW demonstration systems to electrified transportation companies and research groups looking for an affordable way to leap-frog inductive charging development costs.
To celebrate the charging milestone, Plugless says it is offering an instant rebate of $600 on the premium Plugless system for the Tesla Model S.