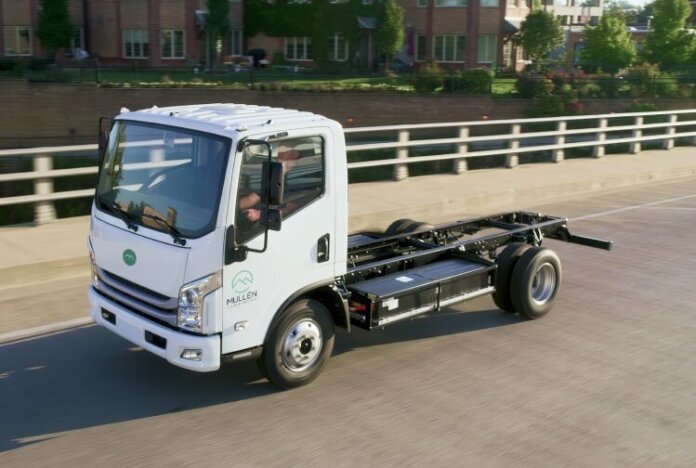 Mullen Automotive Inc. says it is working with Phenix Truck Bodies & Van Equipment to develop a lightweight truck body for its Class 3 electric vehicle.
Phenix will develop a body configuration designed to satisfy the needs of Class 3 service body truck fleets, with the goal of offering an EV alternative to ICE vehicles. Upon upfit completion, the Class 3 vehicle will be made available to Phenix commercial fleet customers for evaluation and pilot programs.
For 45 years, Phenix has designed and manufactured custom work trucks and fire apparatus for customers including Southern California Edison, San Diego Gas & Electric, USDA – Forest Service and the cities of Los Angeles and San Diego.
The Mullen THREE features a tight turning diameter of 38 ft. and excellent visibility for superior maneuverability on narrow city streets. Its versatile chassis provides a clean top-of-rail for easy upfitting with bodies up to 14 feet in length and over 5,800 lbs. of payload.
"Since revealing our Mullen THREE all-electric tilt cab in March, we have had very positive feedback and strong interest," says John Schwegman, chief commercial officer, Mullen Automotive. "With availability later this year, we are excited to have fleet customers begin piloting our Class 3 product and experience how an all-electric truck can work in their fleet of vehicles."
Pre-production units of the Mullen THREE are available nationally for customer demos and test drives.