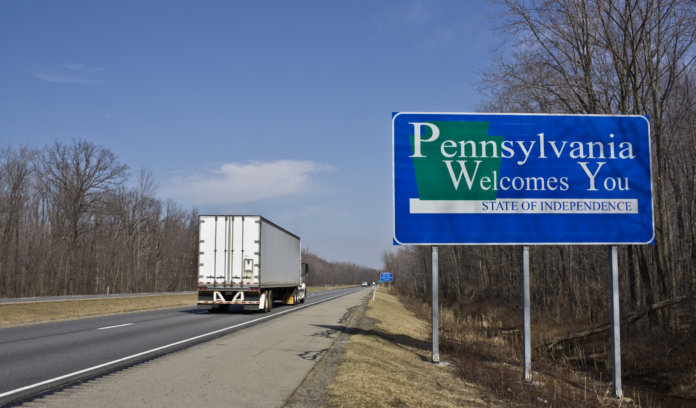 Gov. Tom Wolf, D-Pa., has announced more than $1.1 million in funding through the Alternative Fuel Incentive Grants (AFIG) program to support five projects expected to save hundreds of thousands of gallons of fuel and reduce air pollution in Pennsylvania. The ongoing AFIG program was established under Act 166 of 1992 and is administered by the state Department of Environmental Protection (DEP).
"Through the AFIG program, DEP is continuing to diversify the vehicles and fueling options in Pennsylvania and reduce air pollution from vehicles," says Wolf. "These grants will not only help put more alternative fuel vehicles on the road, but also expand the infrastructure needed to make alternative fuel vehicles more viable for Pennsylvania businesses and families."
More than $1.1 million in new grants were awarded across the two categories: Vehicle Projects and Refueling Infrastructure. According to the DEP, the awards for vehicles will save approximately 136,000 gallons of gasoline and diesel fuel annually. A full list of the five awardees is below.
Vehicle Projects:
Awardee: Derry Township School District
Project: The Derry Township School District Propane School Bus Conversion Initiative
County: Dauphin
Award Total: $14,084
Number of Vehicles: 4
Estimated GGE saved per year: 2,936
Project Description: The Derry Township School District Propane School Bus Conversion Initiative was awarded $14,084 in AFIG funding to help offset the cost of the purchase of four school buses that will run on propane fuel. The buses will be fueled at their bus depot, and the cost for conversion to propane is $7,042 per bus.
Awardee: DMJ Transportation Inc.
Project: Ride the Green Bus at Greensburg Salem School District
County: Westmoreland
Award Total: $74,400
Number of Vehicles: 24
Estimated GGE saved per year: 48,000
Project Description: DMJ Transportation was awarded $74,400 in AFIG funding to purchase two dozen 72-passenger propane buses. Vehicles will be fueled at a local facility, which has agreed to install propane dispensers. The fueling station is accessible to the public via fleet cards.
Awardee: WW Transport Inc.
Project: Camphill CNG Conversion Initiative
County: Cumberland
Award Total: $140,000
Number of Vehicles: 7
Estimated GGE saved per year: 114,000
Project Description: WW Transport was awarded $140,000 in AFIG funding to purchase seven vehicles for its fleet to run on compressed natural gas (CNG) at an incremental cost of $50,000 and grant request of $20,000 per vehicle. WW Transport will be utilizing Mobile Fueling Solutions' delivery service to fuel its vehicles in Camp Hill.
Refueling Infrastructure Projects:
Awardee: Trillium Transportation Fuels LLC
Project: Trillium CNG Lancaster Station
County: Lancaster
Award Total: $500,000
Project Description: Trillium CNG was awarded $500,000 in AFIG funds to construct a public-access CNG fueling station at 202 Greenfield Rd in Lancaster. The station will initially serve the City of Lancaster. In a five-year period, the project is estimated to reduce 39.92 tons of NOx, 3,86428 metric tons of GHG emissions, and displace 1.3 million gallons of conventional petroleum fuel.
Awardee: Valley Waste Service Inc.
Project: Valley Waste Service – Public and Fleet CNG Fueling Station
County: Beaver
Award Total: $400,000
Project Description: Valley Waste Service, a waste hauler subsidiary of Vogel Holding Inc., was awarded $400,000 in AFIG funds to construct an on-site CNG fueling station to allow fleet vehicles access to CNG fueling at its home location. This station will be owned by Valley Waste Service and will be available to the general public.
According to the DEP, the primary goals of the AFIG program are to improve Pennsylvania's air quality and reduce consumption of imported oil through the use of alternative fuels that will help Pennsylvania's economy and environment.