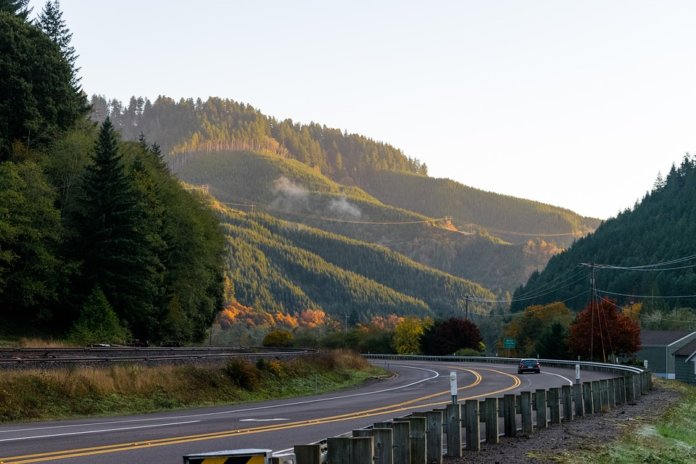 An Oregon bill aimed at reducing greenhouse-gas (GHG) emissions from the transportation sector has passed the state legislature.
S.B.1044 is designed to help drive down emissions by setting goals – linked to Oregon's GHG-reduction goals – for the adoption of zero-emission vehicles (ZEVs) in the state. Under the bill, 90% of all new vehicles sold in Oregon and 50% of all registered vehicles in Oregon would be ZEVs by 2035, as explained by utility Portland General Electric (PGE).
The bill is now headed to the desk of Gov. Kate Brown, D-Ore., who has voiced her support for the legislation.
"With the passage of S.B.1044, Oregon is helping lead the nation on how to transition to a cleaner, modern transportation system," says Brown. "When zero-emission vehicles are widely used and charging stations are easily accessible to all, we can support economic development and the environment at the same time."
The bill also requires the Oregon Department of Energy to monitor ZEV adoption. If the state is off track, the department must recommend strategies to the legislature to spur ZEV adoption. These could include policies to develop more infrastructure (such as electric vehicle charging and hydrogen fueling stations) and increase public awareness about ZEVs.
S.B.1044 also gives schools the option to use an existing funding source – the portion of a public-purpose charge dedicated to schools – to purchase electric buses and charging stations. (This charge is paid by PGE and Pacific Power customers to fund energy efficiency.) In addition, it requires that all light-duty vehicles owned or leased by the State of Oregon be ZEVs by 2029.
Maria Pope, president and CEO of PGE, says the company helped develop the bill as part of its goal to support economy-wide decarbonization.
"We applaud the work of the legislature in taking a holistic view of creating a cleaner transportation system, leveraging the reliable, affordable and increasingly clean electricity system that PGE employees are working hard to achieve," she says.