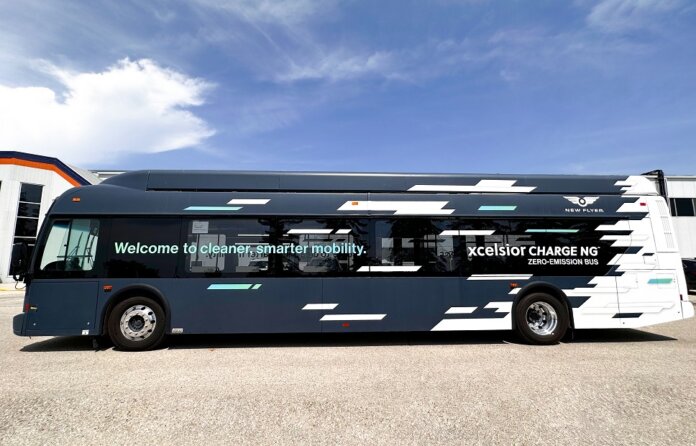 Central Ohio Transit Authority (COTA) has ordered 26 battery-electric Xcelsior CHARGE NG 40-foot transit buses from New Flyer of America Inc. for deployment in the central Ohio region.
This order follows COTA's previous purchase of 14 CHARGE NG transit buses, announced in January 2023.
"This latest purchase of New Flyer battery-electric buses furthers our commitment to building a zero-emissions public transit fleet for the central Ohio region," says Chief Engineering and Mechanical Officer Andy Biesterveld. "With New Flyer CNG buses and now electric vehicles, we are on track to become a diesel-free fleet by 2025 and a zero-emission fixed-route fleet by 2035."
"NFI has delivered 190 transit buses to COTA since 2001, including the agency's first battery-electric bus in 2021. Building on our 20-year partnership, NFI is proud to continue supporting COTA's transition to greener, safer, and more efficient mobility," says Chris Stoddart, president, North American bus and coach, NFI.
The next generation zero-emission buses for COTA will be equipped with high-energy, 520 kWh batteries, delivering more energy-efficient and longer-range buses.
COTA is a primary provider of public transit services for the greater Columbus and central Ohio region, providing nearly 19 million annual passenger trips on 410 transit vehicles in its fleet.