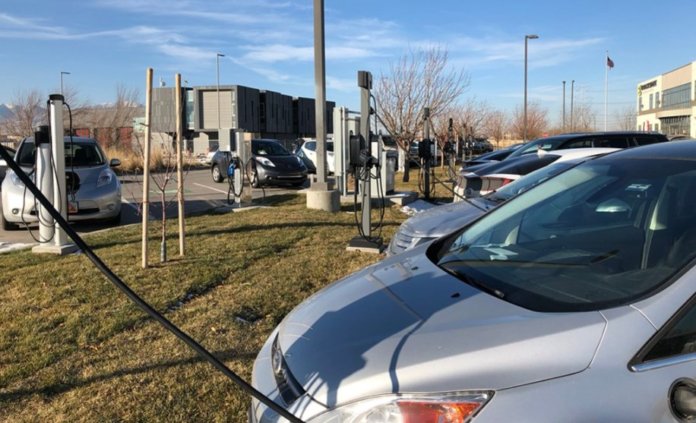 On Tuesday, utility Rocky Mountain Power (RMP) awarded Packsize International with a $111,280 incentive check to recognize the availability of 50 new Level 2 electric vehicle (EV) chargers on the packaging company's premises – representing the largest EV charging installation in Utah.
Officials held a ribbon-cutting ceremony for the EV chargers at Packsize's headquarters, located at 3760 W. Smart Pack Way in Salt Lake City, and celebrated the company's commitment to clean air. More than 25 Packsize employees now commute in an emission-free vehicle.
During the ceremony, Leaders for Clean Air (LFCA) also presented Utah Attorney General Sean Reyes and his office with an EV charging station, indicating the state government's commitment to Utah's clean air initiative. Salt Lake City Mayor Jackie Biskupski, along with other LFCA founding members, provided updates on the clean air advancements and future goals for Salt Lake's airshed.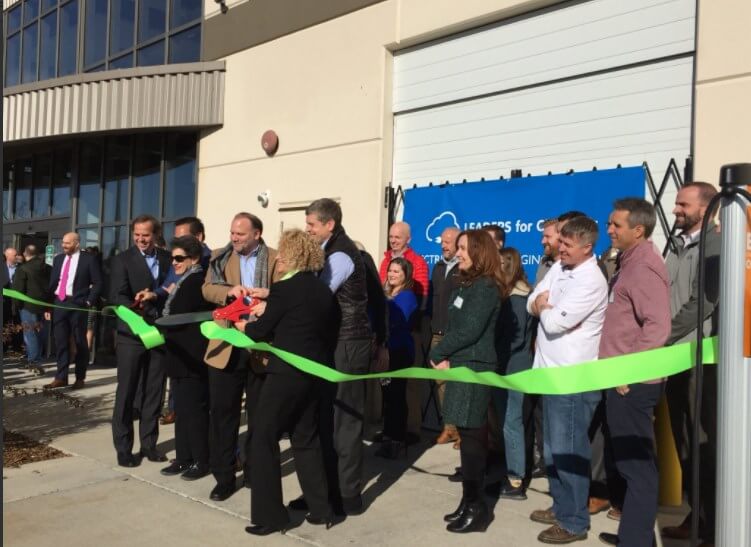 Through a partnership with LFCA, RMP provides businesses along Utah's Wasatch Front with immediate access to Level 2 EV chargers. The RMP Incentive Program provides up to a 75% rebate to incentivize Utah businesses to install chargers at their establishments. Since the program launched in June 2017, 129 new EV chargers have been installed along the Wasatch Front.
According to RMP Electric Vehicle Program Manager Shawn Grant, Utah's EV charging network is expected to grow extensively over the next several years.
"Innovative leaders like Packsize demonstrate that electric vehicles can become a reality for Utah drivers," said Grant. "In the last few years, Utah experienced a strong adoption rate for electric vehicles. We need to create a charging network to meet that demand. We need to position Utah as a nationwide leader in alternative fuel programs."
Main photo courtesy of RMP's Twitter account