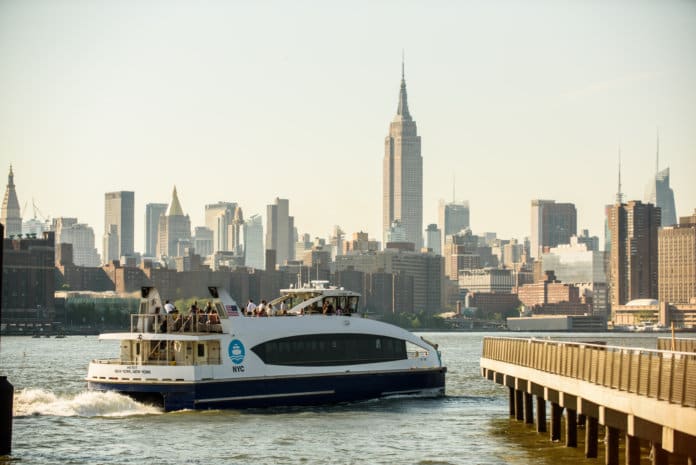 The New York City Council has unanimously passed INT. 54, a bill sponsored by Council Member Costa Constantinides that will encourage use of alternative fuel and fuel technologies in city ferries.
According to Constantinides, the legislation requires a two-year study of the feasibility of using alternative fuel, including biodiesel, and fuel technologies, including hybrid-electric or fuel-cell electric, in city ferries. These types of renewable fuel options produce fewer emissions and air pollution than standard petroleum diesel fuel.
The study will consist of availability, storage, ferry compatibility, possible barriers, regulatory requirements, recommendations, and other issues related to use of these renewable fuels. Once the study is completed, the city will implement the use of renewable fuels if feasible and practicable.
The legislation applies to ferries owned by the city, such as the Staten Island Ferry, or operated on behalf of the city, such as the NYC Ferry system that operates along the East River.
"Over the past four years, our city has made environmental protection a priority – whether through ending our reliance on fossil fuels, cleaning our air quality, building sustainable transit habits, or encouraging use of renewable energy," says Constantinides. "INT. 54 will help increase use of renewable fuel in one of our city's most sustainable transit options – our ferries. As use of our citywide ferry system has grown exponentially, we must innovate the type of energy we use to fuel the boats. Thank you to my council colleagues for their support of this important bill that will make our city greener and more sustainable."
Photo courtesy of NYC Ferry