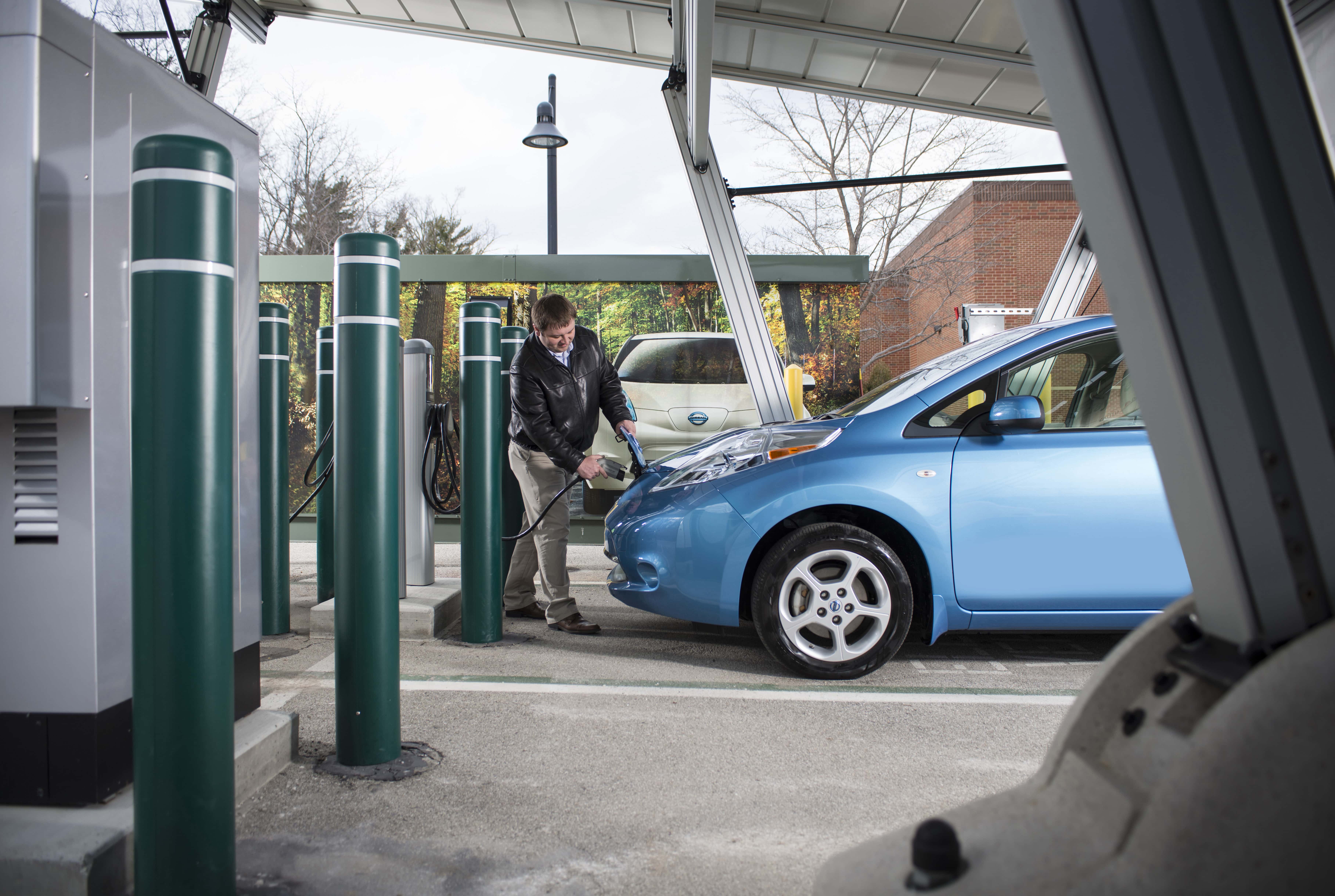 Wisconsin Clean Cities says that the third phase of a program offering $17,500 off Nissan LEAFs for Wisconsin utility customers has been extended through June 30.
"Wisconsin Clean Cities is thrilled to build on the successes of the two previous REV UP WISCONSIN cycles to allow for expanded use of electric vehicles in the state at a reduced price to consumers," says Wisconsin Clean Cities Executive Director Lorrie Lisek. "When you are able to combine cost savings with emissions reductions and cleaner air, everyone wins."
REV UP WISCONSIN is being offered in partnership with Wisconsin Clean Cities, Nissan, Alliant Energy, Madison Gas & Electric, Minnesota Power, We Energies, Wisconsin Public Service and Xcel Energy.
According to Wisconsin Clean Cities, the partnership allows for a $10,000 group buy discount for participating utility company employees and customers that, when combined with the $7,500 federal tax credit, provides a savings of up to $17,000 off the retail price of 2016 and 2017 Nissan LEAFs.
To receive the discount, customers are required to bring a copy of their electric bill and the code that corresponds to the utility to participating Nissan dealers.
As reported, certified Nissan dealers participating in the program are Bergstrom Nissan in Appleton and Oshkosh; Boucher Nissan in Waukesha; Eau Claire Nissan; Gandrud Nissan in Green Bay; Gordie Boucher Nissan Greenfield; John Amato Nissan in Milwaukee; Pischke Motors Nissan in La Crosse; Rosen Nissan in Milwaukee and Madison; Russ Darrow Nissan in Milwaukee; Stevens Point Nissan; and Zimbrick Nissan in Madison.
In the first two phases of the REV UP WISCONSIN program between August 2016 and March 2017, Wisconsin utility customers and employees put more than 100 new Nissan LEAF electric vehicles (EVs) on the road.
The program allowed Wisconsin utility customers and employees to save up to $17,500 on Nissan LEAFs through a group buy partnership with Wisconsin Clean Cities, Nissan and the state's major utility providers.
The first phase of the project ran from August through November 2016 and resulted in the sale of nearly 60 Nissan LEAFs.
REV UP WISCONSIN was revived in 2017 as part of the Midwest EVOLVE project, which launched Feb. 14. Through Midwest EVOLVE, Wisconsin Clean Cities is working with the American Lung Association of the Upper Midwest and seven other Clean Cities coalitions on the three-year project to promote EVs throughout the Midwest.
As reported, the second phase of REV UP WISCONSIN resulted in the sale of more than 40 Nissan LEAFS.