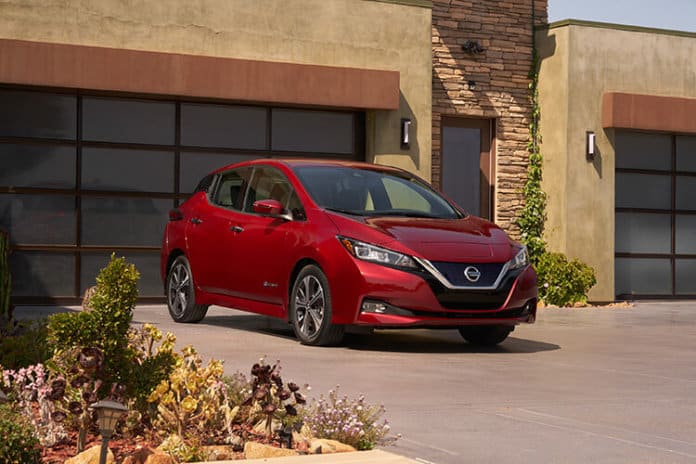 Just in time for the first deliveries of the 2018 Nissan LEAF in Canada, Nissan Canada has announced a new three-year collaboration agreement with FLO, a major electric vehicle (EV) charging network in Canada.
The FLO Home charging station and the FLO Network are recommended by Nissan Canada as the prime charging solutions for owners of the fully-electric Nissan LEAF. This agreement follows a successful one-year pilot project in Quebec, says Nissan.
Nissan LEAF buyers will be able to purchase the FLO Home charging station directly from participating Nissan dealerships across Canada along with their new vehicle. In addition, FLO will be offering new LEAF owners a free membership card to access its country-wide charging network.
With their FLO Network card, LEAF owners will also be able to use FLO's EV charging network to power up their LEAF when traveling. FLO network membership provides drivers with access to thousands of public charging stations from coast to coast, including those of FLO's partner networks, the Electric Circuit (Quebec) and eCharge Network (New Brunswick).
"New and existing LEAF customers will receive peace of mind for reliable charging options through our partnership with FLO, which is a pioneer in its own right for allowing EV drivers to push beyond their boundaries," says Joni Paiva, president of Nissan Canada Inc.