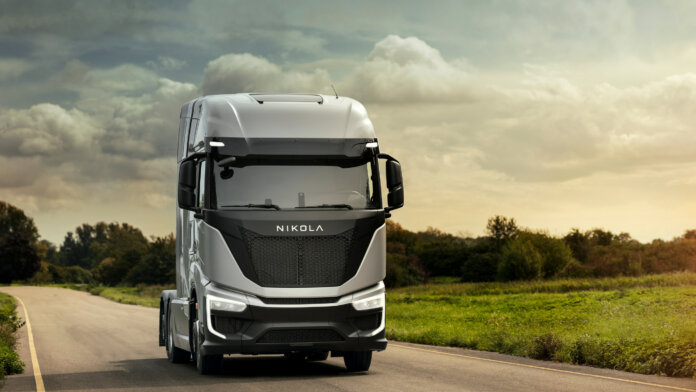 Nikola Corp. and IVECO have signed a letter of intent for an order of 100 Class 8, heavy-duty Nikola Tre hydrogen Fuel Cell Electric Vehicles (FCEV) from GP JOULE, a system provider for integrated energy solutions based in Reussenkoege, Germany.
The Nikola Tre FCEVs in the European 6×2 variant will be manufactured by the joint venture between Nikola and Iveco Group at the site created in Ulm, Germany. Thirty of the initial 100 Nikola Tre FCEVs are expected to be delivered to GP JOULE within 2024. This will be followed by the delivery of the remaining 70 vehicles in 2025, with the possibility for GP JOULE to acquire them through GATE – Green & Advanced Transport Ecosystem, Iveco Group's all-inclusive electric truck rental model. IVECO will provide the essential maintenance and service functions.
Furthermore, starting in 2026, GP JOULE and Iveco Group have agreed to market additional FCEVs to customers in Europe. GP JOULE will provide them with 100% green hydrogen at their hydrogen refueling station network.
"The order from GP JOULE will be an example of how the Nikola Tre FCEV can further support commercial customers in Germany in their transition towards zero-emissions several years ahead of other OEMs, which helps to achieve the goal of decarbonizing the transportation sector," says Michael Lohscheller, president and CEO of Nikola Corp.