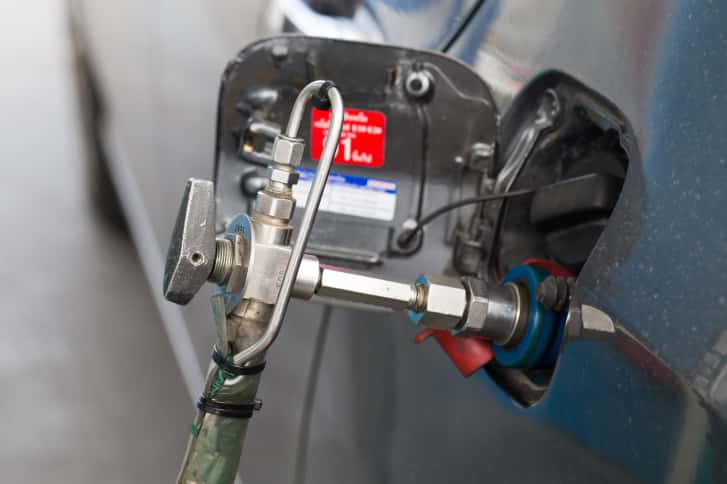 The Natural Gas Vehicle Institute (NGVi) has launched its new e-learning course, CNG Fueling Station Codes and Standards. The video-based course is designed for companies interested in or responsible for designing and building natural gas fueling stations, as well as those involved in permitting compressed natural gas (CNG) stations, including code officials or state and local fire marshals.
Participants will learn about all applicable national codes and standards pertaining to CNG fueling stations. These codes include NFPA 52; NFPA 30A; NFPA 70; NFPA 496; American Society of Mechanical Engineers Sections VII, VIII, IX, X and XI; ANSI B31, ANSI/CSA NGV1, 2, 3 and 4; and SAE J1616.
To ensure safety during construction and operation, CNG fueling stations must be designed to meet the requirements of a number of codes and rigorous safety standards. CNG fueling stations utilize different design and construction practices, requiring entirely different building materials, and are made from unique components that are not even necessary at conventional liquid fueling stations.
"When it comes to building or operating a CNG fueling station, traditional liquid fueling station suppliers and builders need to learn an entirely new system," says Leo Thomason, executive director of NGVi. "That is why it's imperative that they are properly trained on appropriate code requirements, which not only assure the highest reliability of the fueling station, but also protect overall public safety," he adds.
CNG Fueling Station Codes and Standards E-Learning is approximately two hours in length. NGVi says the course is self-paced, with a quick knowledge check at the end of the course. Individuals who complete the course and successfully pass the knowledge check receive an NGVi certificate of completion.