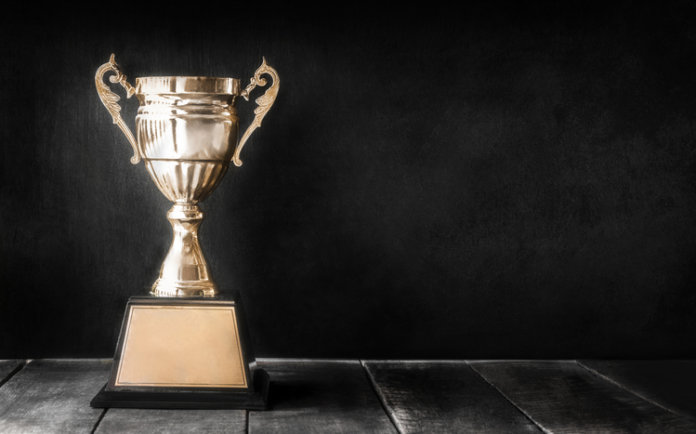 At the ACT Expo in Long Beach, Calif., NGVAmerica formally presented the NGV Achievement Award to Total Transportation Services Inc. (TTSI) for its natural gas fleet program.
The award was presented by NGVAmerica President Matthew Godlewski to Vic LaRosa, TTSI's CEO, president and founder.
According to the industry trade group, the NGV Achievement Awards recognize individuals and organizations for their leadership, vision and innovation to advance natural gas as a transportation fuel. Through a rigorous process, NGVAmerica identifies industry advocates for their contributions to further grow the NGV industry.
As reported, TTSI has been a leader in operating clean truck technologies at the Ports of Los Angeles and Long Beach for over eight years while continuing to provide port container drayage services to some of the largest retailers and importers. Most recently, TTSI has been participating in a test program for the soon-to-be-commercially-available Cummins Westport ISX-12 G, Near-Zero Ultra Low NOx natural gas engine.
In addition, TTSI has been powering these engines with renewable natural gas – the lowest emission transportation fuel available.
"The NGV Achievement Awards – now in its 25th year – is an important tradition that recognizes the contributions and accomplishments of our industry's leaders," says Godlewski. "TTSI's vision is setting a new bar for the environmental and economic benefits of using clean-burning natural gas as a transportation fuel at our nation's ports."
As a recipient of the 25th Annual NGV Achievement Award, TTSI is now part of a select group of leaders that have had a significant impact on advancing the NGV industry.