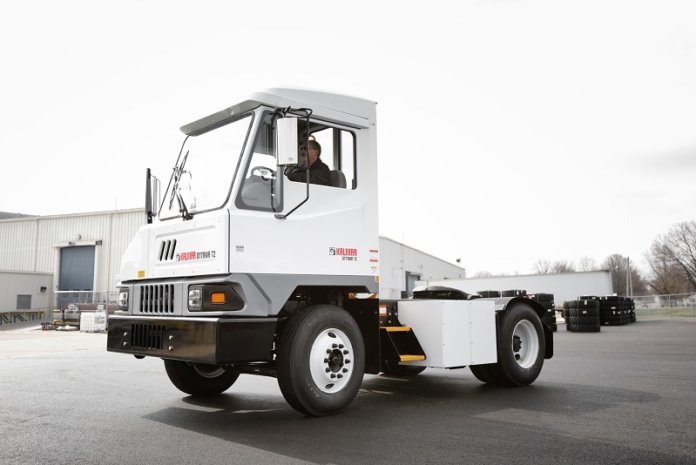 Cargo handling solutions company Kalmar, part of Cargotec, will supply NFI Industries with 25 Kalmar Ottawa T2E electric terminal tractors for use in NFI distribution centers in California.
The order was booked in Cargotec's Q2 2019 intake, with delivery scheduled to be completed during the first half of 2020.
NFI is a third-party supply-chain solutions provider with locations across North America. NFI operates approximately 50 million square feet of warehouse and distribution space, and its dedicated and drayage fleet consists of over 4,000 tractors and 9,700 trailers. The company is continually working to implement new solutions to improve its environmental impact. In addition to electric yard horse tractors, NFI operates electric and natural gas trucks within its dedicated and drayage fleet. It also uses battery-powered forklifts within its distribution space.
The Kalmar Ottawa T2E electric terminal tractor is designed for trailer handling operations in dispersed warehouses, container terminals and other applications where short-distance road travel is required. It features Kalmar's lithium-ion battery technology and a fully electric powertrain. An onboard inverter charger allows the vehicle to be "opportunity-charged" during work breaks; a battery monitoring system displays charge status and indicates when a recharge is required.
"After testing the demo unit from Kalmar Ottawa for a period of time, it was clear that we needed to collaborate with them to achieve our electric vehicle needs for terminal tractors. Kalmar brought a solution to the table that met our needs and corporate guidelines," comments Bill Bliem, senior vice president of fleet services at NFI.