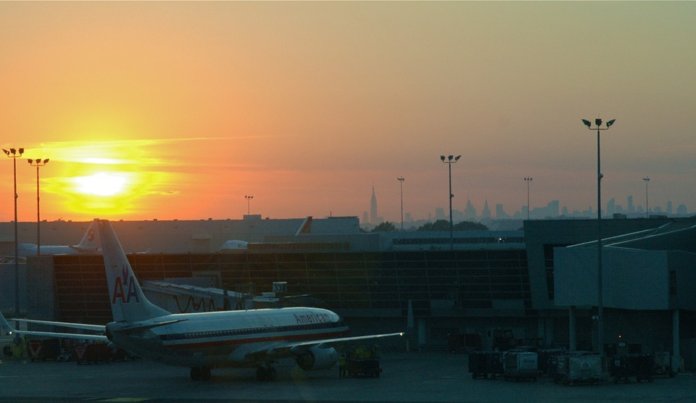 As part of an aggressive effort to enhance its environmental sustainability programs, the Port Authority of New York and New Jersey is adding 18 new all-electric buses to its three major airports within the next six months.
This deployment marks the first step in eventually replacing all 36 current diesel-powered shuttle buses over the next two to three years, according to the port authority.
The first six buses have been delivered and are now in service at John F. Kennedy International Airport. Six buses have been delivered to Newark Liberty and are scheduled to be in operation early next year, while another six vehicles will be deployed to LaGuardia by summer 2019. These deployments include the installation of new charging stations at each facility.
At each airport, the six battery-operated vehicles are projected to save approximately 269 tons of greenhouse-gas (GHG) emissions and approximately 40,000 gallons of diesel fuel each year. In addition, the zero-emission buses will improve local air quality by eliminating the emissions of approximately 2,000 pounds of nitrous oxide and 150 pounds of particulate matter each year, according to the port authority. Each bus has an estimated range of about 230 miles per charge, with each charge taking less than four hours.
"The port authority continues to act to reduce the emissions of greenhouse gases and other air pollutants from port authority facilities and activities," says Rick Cotton, executive director of the port authority. "By expanding our use of electric vehicles and providing a more sustainable airport, we are continuing our commitment to reduce the agency's carbon footprint."
Built by Proterra, the Catalyst E2 buses will shuttle employees and customers to areas not served by Airtrain JFK and AirTrain Newark. The LaGuardia buses will be used to transport passengers and employees to all terminals and parking lots at LGA, where plans currently are under way for the construction of an AirTrain LGA.
The JFK buses were purchased with the help of rebates offered through the New York Truck Voucher Incentive program, which supports New York Gov. Andrew M. Cuomo's clean energy goals to reduce GHG emissions statewide 40% by 2030. The incentive program is administered by the New York State Energy Research and Development Authority.
"This deployment represents one of the largest commitments to zero-emission vehicles of any airport authority in the U.S., and we applaud the port authority's goal of converting its entire bus fleet to electric vehicle technology," says Ryan Popple, CEO of Proterra.
"In our role as an integrator of these innovative technologies, we're helping the port authority reduce its carbon footprint through this groundbreaking electrification project," notes Michael D. Smith, a senior vice president for Constellation, which is involved in the installation of the charging infrastructure.