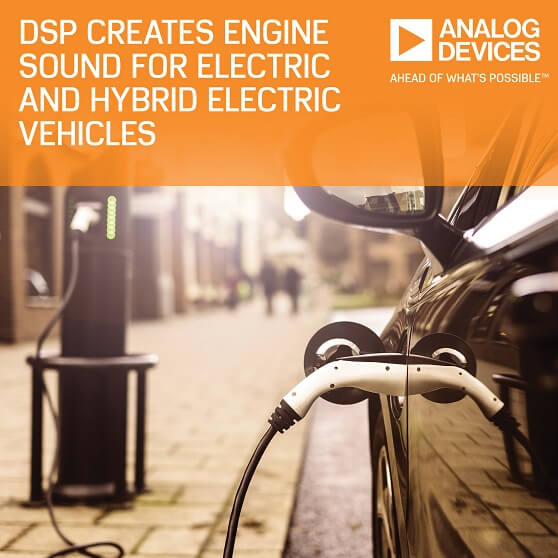 Norwood, Mass.-based Analog Devices Inc. (ADI) has introduced an embedded system for generating engine sound for electric and hybrid electric vehicles.
According to the company, the ADSP-BF706 digital signal processor and electric vehicle warning sound system (EVWSS) firmware can enable automobile manufacturers in North America and other global regions to comply with future safety regulations mandating external engine sound for EVs and HEVs traveling at low speeds.
ADI says its solution includes a complete hardware and firmware reference design. It can be scaled for high performance with the ADSP-BF706 or entry-level applications with the ADAU1450 digital audio processor. The ADSP-BF706 can also be used to create in-cabin engine sound to contribute to an improved driving experience for vehicle owners. It can also access up to 24 WAV files simultaneously, compared to conventional products that can typically access only five, according to the company.