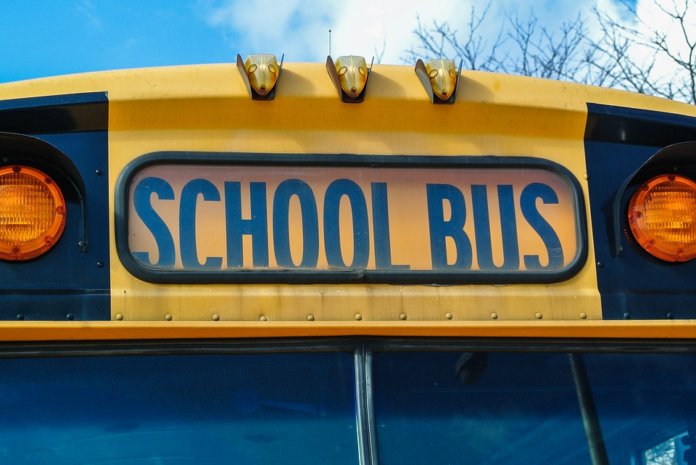 To support regional and statewide goals to reduce air pollution and greenhouse-gas emissions (GHGs) from tailpipes, San Diego Gas & Electric (SDG&E) will launch a new effort to help electrify large vehicles and industrial equipment, revving up zero-emission transportation beyond passenger vehicles.
SDG&E has received approval from the California Public Utilities Commission (CPUC) to build charging infrastructure for a minimum of 3,000 plug-in medium- and heavy-duty (MD/HD) electric vehicles and equipment, including transit buses, school buses, delivery trucks and forklifts. The initiative also supports the electrification of refrigerated semi-truck trailers, which transport perishable goods.
"Imagine a future where zero-emission trucks carry produce and merchandise to your local stores and zero-emission school buses pick up and drop off your children," says Estela de Llanos, vice president of clean transportation and sustainability and chief environmental officer at SDG&E. "With this new initiative, our region is headed to a new phase of the clean transportation movement."
Currently, the vast majority of charging infrastructure in the region is built for passenger cars, the utility says. Instead, SDG&E's new program will build chargers for local businesses and public agencies looking to transition to zero-emission transportation. The program will be implemented over five years.
The service area of SDG&E – San Diego and southern Orange County – is home to more than 103,000 Class 2-8 commercial vehicles, including trucks that operate around the congested ports of entry along the U.S.-Mexico border and Port of San Diego. These vehicles range in weight from 6,000 pounds to more than 33,000 pounds.
Roughly 45% of the electricity SDG&E delivers to homes and businesses comes from renewable sources, such as solar and wind – meaning when local EV drivers plug in their vehicles, they are charging with cleaner energy, as well.
SDG&E's MD/HD program was developed under the Clean Energy & Pollution Reduction Act (S.B.350), which recognizes that widespread transportation electrification is required to meet the state's goals to reduce GHGs. SDG&E also recently filed an application with the CPUC for permission to create a new optional electricity pricing plan that would increase the price competitiveness of electricity as a transportation fuel for businesses that make the switch to electrically powered equipment.
The MD/HD program builds on SDG&E's other clean transportation initiatives. Under the Power Your Drive program, SDG&E has installed around 3,000 chargers at apartments, condo complexes and workplaces. As part of separate pilot programs, SDG&E is also installing charging equipment for electric delivery vehicles and shuttles; ground support equipment at the San Diego International Airport; and trucks, forklifts and other equipment at the Port of San Diego.